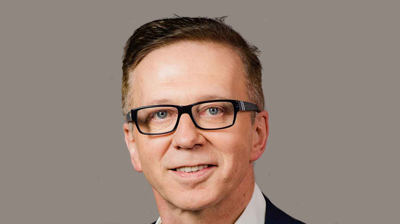 UK-based finance software provider, White Clarke Group, have revealed the latest version of its CALMS Customer Direct module which aims to better support finance companies in the process of digitalising their online finance services.
Designed to simplify and automate the complete end-to-end finance application journey, White Clarke Group explained that the core concept of the module is to enable customers to select finance options online, at their own pace and from the comfort of their own home.
Brendan Gleeson (pictured), group chief executive officer at White Clarke Group, explained: "The pandemic has prompted an accelerated drive towards digitalisation for the auto and asset finance industry. Car sales have struggled throughout 2020, with sales through dealerships being hit particularly hard. As online channels become more prevalent, we can expect to see an increase in customers looking to complete finance applications remotely."
According to the company, the module handles everything in the finance application journey from initial finance calculations and data capture, identity verification and credit decisioning through to approvals.
For customers, the multi-channel integration with existing OEM, captive or independent finance provider websites provides access to a flexible finance calculator, dealer locator function and AI chatbot for support.
For lenders, the module provides access to digital processing of customer data, automated credit scoring and in-depth integrated analytics as well as a range of built-in digital processing solutions such as e-signature and e-ID.
Gleeson added: "Customer Direct has seen increased popularity amongst finance companies during the pandemic as they focus attention on digital sales channels and broadening customer reach. With Customer Direct able to integrate seamlessly with online sales portals and the CALMS Credit and Proposal Management Engine, we're helping lenders offer an end-to-end, multi-channel, digital car buying experience."
Making use of key advanced technologies such as machine learning and natural language processing, the chatbot integration is able to capture finance calculation data and preferences and guide the customer towards the most suitable finance options for them. It then proceeds to capture further data for processing and approvals.
Founded in 1992, White Clarke Group provides a range of full lifecycle loan origination and contract management software for the automotive, consumer and equipment finance sectors.
As a global organisation, it currently employs 600 finance and technology professionals across its offices in the UK, mainland Europe, North America and Asia Pacific. Its clients include some significant names in the finance arena including Toyota Financial Services, BMW Financial Services, VW Financial Services, Daimler Mobility Services, Ford Credit, BNP Paribas Personal Finance.
Demonstrations can be booked online at the company's website, by phone or face to face at the organisations various global offices.
For a free download detailing more information about 'Customer Direct', please fill in your details below.