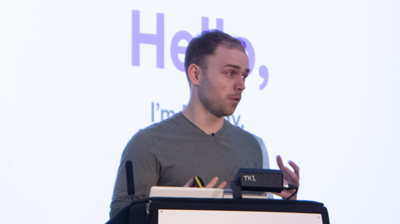 Asset finance companies can transform the way they approach risk by embracing digitalisation and the power of open banking to turn data into effective insights.
Fred Kelly, chief executive officer of Credit Kudos has built its credit reference agency platform around the in-depth customer knowledge that open banking can generate, enhanced by the 'secret sauce' of its own analytics engine.
He told an International Asset Finance Network conference that data was changing the way businesses measure affordability and risk.
Kelly said: "We provide value across three core areas; making decisions faster, increasing acceptances and reducing defaults.
"You can imagine there is a growing need for efficiency, better customer experience and better underwriting of risk in those agreements and that's where open banking adds huge potential value."
While detailed customer insights reduce risk, they also provide the level of granular detail needed to lend to new customers in underserved markets, for example where there is a lack of credit history.
With detailed data analysis, companies can identify the potential risks in lending to any particular customer and develop their approach accordingly.
In addition, data analysis can identify patterns to predict how customer relationships will develop, to proactively tackle any emerging issues.
You can watch a full summary of the session courtesy of global asset finance software provider White Clarke Group by following the link below.