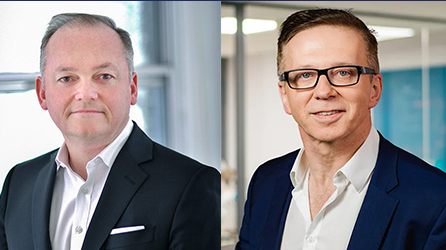 UK headquartered White Clarke Group is to be acquired by US-headquartered IDS in a deal due to complete by the end of quarter 2, 2021, it was announced this Wednesday.
The acquisition was the second to be announced in as many months by IDS, who also acquired ABL and factoring software providers William Stucky and Associates in February.
The resulting business will offer a comprehensive range of asset finance solutions, including equipment finance, automotive finance, and working capital solutions globally.
While details of the deal are only now emerging, it is clear that the acquisition makes strong strategic sense with IDS strong dominance with US-headquartered organisations and in equipment finance complementing White Clarke Group's traditional strength in European markets and in auto finance globally. Both organisations operate in Asia Pacific.
The acquisition marks a return for IDS to provision of an auto finance solution (notwithstanding the company's Data Direct Business for UK Automotive data providers) and another step in the transformation of the IDS business. Long known as the powerhouse of US equipment finance solutions providers, IDS' pace of evolution is accelerating to meet the emerging needs of lenders as technology transforms the way in which finance is delivered.
"Global business has entered a new long-term investment cycle driven by the rapid evolution of technology," commented David Hamilton, CEO of IDS (pictured above left). "Smart factories, connected-assets (IoT), green-energy, and many other technology innovations will bring about exciting new economic growth opportunities which will require access to capital from secured finance firms. With a comprehensive and flexible technology foundation, these finance providers will be able to support new funding models accelerating the move to digital, servitization, and mobility. Supporting this fast-changing market need is the motivation for bringing our two great companies together, creating an unmatched range of secured finance solutions and the ability to support customers globally."
"Our industry is being disrupted by a global shift in consumption," said Brendan Gleeson, Group CEO of White Clarke Group (above right). "Consumers and businesses want utility and outcomes, not ownership. This has created an opportunity for financing firms to tap into emerging technologies including digital and AI to create new business models like subscription and car sharing. As these trends accelerate, these firms will need the support of a global technology vendor that can deliver innovation at scale. Combining our companies provides the ability to innovate at the pace of change while delivering exceptional value to our combined customer base."
Over the last few years, IDS has been developing its solution set from the solid foundation provided by Infolease – a product that was launched over 40 years ago and is still used by many of the US largest banks today. Most recently, the focus has been on the development of IDScloud, a 100% software-as-a-service (SaaS) solution which grew steadily, acquiring 20 new customers in 2020 despite the pandemic.
The move also marks a new chapter in the development of 29-year-old White Clarke Group. Initially launched and built to a global business by the founders Ed White and Dara Clarke, the business sold shares to Five Arrows Principal Investments, the European corporate private equity business of Rothschild Merchant Banking in 2016 following the tragic sudden death of Dara Clarke in 2014.
With Dara's death, and subsequent sale of shares to Five Arrows, Brendan Gleeson was appointed as Group CEO where he has grown the profitability of the business from a base of £1m in 2016 to £9m in year ending 2019.
Five Arrows are understood to be retaining shares in the business following the acquisition.