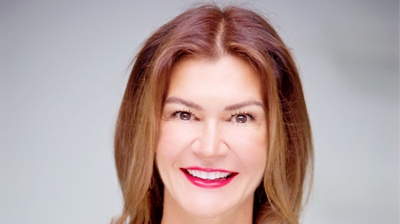 The new head of global digital transformation at DLL has revealed how her extensive experience outside the industry will help reshape the asset finance journey for customers.
Daniela Weitmann, head of global digital transformation at DLL, spoke during a Fireside Chat hosted by the International Asset Finance Network, in association with White Clarke Group, an IDS company.
She initially graduated as an engineer and took a Master's degree, followed by a role optimising the supply chain of haircare brand Wella. Since then, she has worked with a range of other iconic global companies, most recently Nike and its Converse subsidiary.
Nike has come to be seen through the pandemic as the gold standard for digital transformation in B2C. She is now bringing her knowledge and experience on digital journeys from other companies and industries to shape digital transformation at DLL.
During an in-depth debate, she provided fascinating insights about the path to digitalisation and how the asset finance sector can learn valuable lessons by looking outside the industry for inspiration.
The interview is the latest in a series of Fireside Chats, with previous participants including Florence Roussel-Pollet, the chief commercial officer of Societe Generale Equipment Finance (SGEF), and Richard Jones, managing director of motor finance and leasing at Lloyds Banking Group.
To download the discussion summary, use the form below.
Alternatively, visit www.iafnonline.com to see the full interview and view a series of other presentations that provide detailed insights into every industry aspect.
Download a summary of the interview
Complete the form below for a summary of the interview