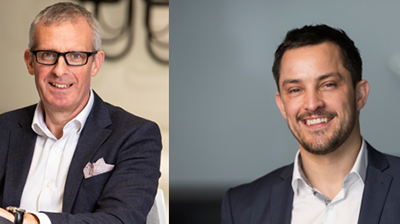 Asset Finance Connect to interview Mike Dennett, CEO of BMW Group Financial Services, and Spencer Halil, CCO of Alphabet, live online
In an exclusive Asset Finance Connect webcast interview on 25 August, Mike Dennett, CEO of BMW Group Financial Services (GB) Limited and Spencer Halil, CCO of Alphabet (GB) Limited will discuss the UK auto finance industry and the challenges it currently faces. Together with AFC content leader David Betteley, they will consider the transition to BEV, supply chain issues, interest rate rises, cost-of-living crisis, and the new Consumer Duty regulation.
The webcast interview, sponsored by secured finance software solutions technology provider Solifi, will focus on the blurring of boundaries between traditional fleet and retail auto finance markets following BMW Group bringing sister organisations, BMW Group Financial Services and Alphabet, under the single leadership of Mike Dennett as chief executive officer of both businesses.
This change in leadership structure brings together both the fleet and retail parts of the BMW Group Financial Services business where they can utilise their knowledge and experience and help the customer – whether corporate or consumer – get the right product and service for their needs.
While in the past, there was a clear division between the products and services offered by fleet and retail, now the two businesses are starting to merge as the needs and attitudes of business and retail customers are changing. Volatility and developments in the auto finance industry including the move towards electric cars, are leading to increasing numbers of private customers wanting access to easy pay-monthly products where the package covers all aspects of ownership – vehicle, insurance, maintenance and electric/fuel; leasing products that were previously exclusive to the corporate market.
Consumers, especially newer and younger drivers, are gradually moving away from ownership of cars favoured by older generations of consumers to contract hire models. This reflects a changing attitude among consumers away from ownership models to buying a "right to use" product without the risk of ownership (leasing), a hassle-free payment model that encompasses all aspects of the car and its upkeep.
Such products also provide consumers with the comfort of no ownership risk and worry about a depreciating asset, especially in the case of electric cars where some consumers are nervous about the battery technology in the vehicle which could become obsolete due to fast-moving battery technology. The contract hire model passes all the risk to the finance company and the consumer can simply hand back the vehicle at the end of the contract.
The transition to offering leasing products to consumers is also desirable to finance companies who simply quote a monthly payment figure, total number of payments and deposit figure. Personal contract hire models are far less onerous to advertise than PCP or HP products which are regulated by the Consumer Credit Act and require exposure of all components of financing, e.g. monthly payment, deposit, total interest, total repayment cost and APR).
The shift in the types of financial products sold to auto consumers and businesses means that the capabilities needed by retail finance and fleet finance companies has also changed. While fleet finance companies now providing cars to consumers need to understand credit risk, consumer retail finance companies need to understand leasing and residual value risks.
There are many opportunities and challenges for a new single combined business which manages both business and consumer auto finance operations. While fleet finance companies have traditionally provided multi-marque vehicle solutions, manufacturer captives focused on consumer sales simply funding their own car brand. So, what happens to the multi-marque business of the fleet finance business?
Having a multi marque operation removes some of the concentration risk for the business and it allows the company to introduce more hybrids and BEVs into the fleet, rather than just the staple brand products of the car manufacturer. However, multi-marque ties up valuable capital supporting the sale of other car brands when the capital could find another use within the business group.
Recent discussions question whether a newly merged fleet-retail company could lose its appetite to fund multi-marque. However, in the case of BMW Group they are insistent that, while many back-office functions will be merged across the two businesses, BMW Group Financial Services will remain the own-brand specialist focusing on private consumers, and Alphabet will continue to offer all car brands to both corporate and retail buyers, and offer products such as the recently launched digital salary sacrifice scheme for corporate customers.
The merging of fleet and retail auto finance businesses was initiated in 2018 when Lex Autolease and Black Horse were brought under a single combined leadership structure by Lloyds Banking Group. And with BMW Group bringing BMW Group Financial Services and Alphabet under the joint control of Mike Dennett in 2022, who will be next to follow this growing trend in the auto finance landscape?
To register for the webcast, please click the link below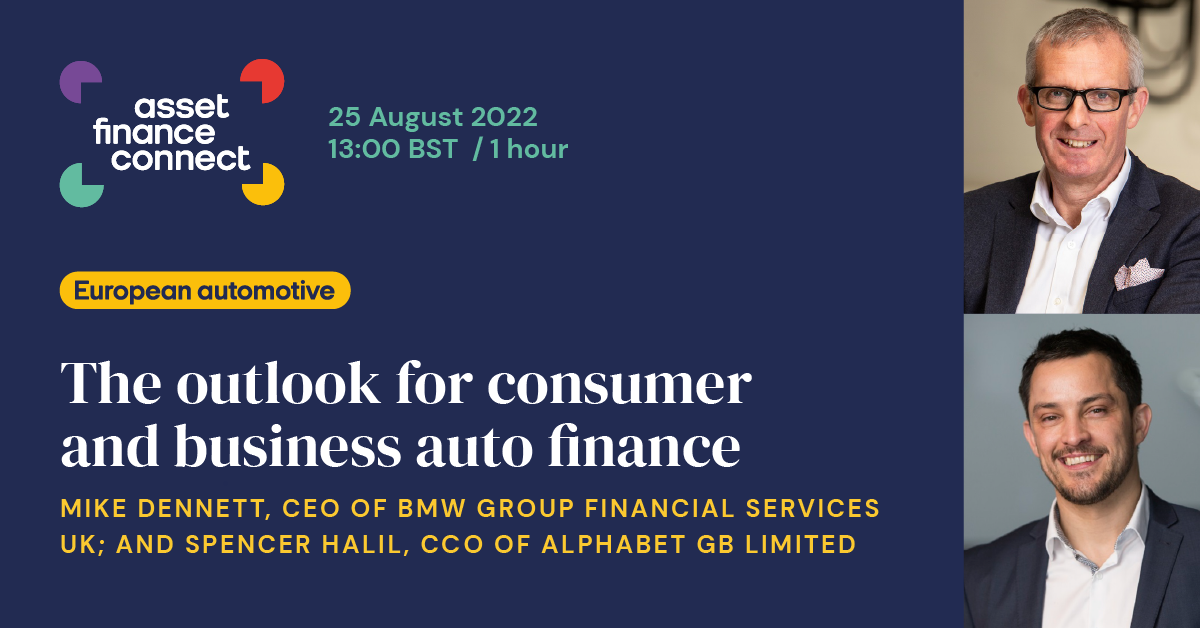 ​