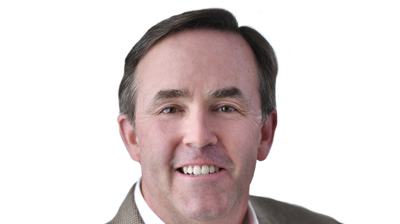 Solifi, a global fintech software partner for secured finance, have announced the release of its latest version of Solifi Wholesale Finance SaaS solution, which includes several new automated features to better manage inventory audits, provide real-time reconfirmation of order commitments, and further streamline transactions. As more dealers and wholesale finance lenders look to replace manual and repetitive processes with digital solutions, these latest features deliver smarter ways to finance and manage assets through automation.
"We're excited about the immediate value our latest automation features will bring to dealers and wholesale lenders as they look for ways to maintain margins, streamline processes, monitor dealer health and inventory, and navigate supply chain issues," says Bill Noel, chief product officer (CPO) of Solifi. "With this latest release, our SaaS-based solution allows our customers to better manage risk and expenses related to dealer audits, proactively react to supply chain delays, and efficiently process high-volume transactions."
This latest quarterly release of Solifi's Wholesale Finance SaaS offering provides several benefits to enhance the dealer and lender experience.
Prioritised inventory audits:
Smart audit scheduling with Solifi Wholesale Finance software replaces the traditional time-based dealer inventory audits by intelligently prioritising higher-risk dealers according to a customised credit and performance-based scoring model. This data-driven solution minimises disruption caused by onsite audits and reduces the number of audits for low-risk dealers, lowering overall associated cost – while still maintaining collateral controls.
Audit vendor scheduling management improves the efficiency and accuracy of audits by allowing lenders to intelligently view, manage, and schedule audits with multiple vendors, reducing risks associated with a single audit provider (e.g., vendor complacency, not assigning specialists by location or inventory type). The Solifi Wholesale Finance audit dashboard provides lenders visibility to scheduled and waived audits, and the ability to assign and change auditors. Third-party vendor integration enables audit providers improved resource management and optimizstion capability.
Navigate supply chain challenges:
Automated order re-acceptance counters unpredictable supply-chain delivery delays and challenges that tie up credit availability and limit sellable inventory. The system provides automated real-time reconfirmation of order commitments on delayed shipments. Solifi Wholesale Finance reduces the time spent manually tracking delayed shipments, manual lender workarounds, and reentering previously approved credit commitments.
Streamlined transaction processing:
Bulk transactions functionality enables in-application processing of high-volume transactions from third-party data sources (e.g., loan onboarding, payments by asset, waivers, credit scores, vehicle registrations). This automated process maximises time efficiencies by removing the burden of manual entry and reduces the opportunity for human errors.