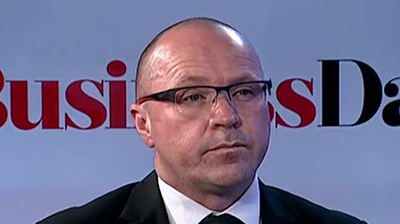 Solifi has announced that Merchant West Group, a privately-owned South African financial institution, has successfully upgraded to Solifi ABL on the Open Finance Platform.
Merchant West Group was previously operating on a legacy system that was several versions behind and could no longer receive updated functionality.
With long-term sustainability as a key objective, it was mission-critical for the business to upgrade to a reliable and modern platform that would support Merchant West Group's growth plans.
As a Solifi customer for over ten years, Merchant West Group's decision to upgrade to Solifi's ABL SaaS offering was driven by the positive relationship between the two businesses.
"The upgrading of our core operating system to the Solifi ABL platform marks a significant milestone in our strategy to provide our clients with the best possible service offering in the South African invoice discounting market," said Mike Brandon (pictured), Managing Director of Merchant West Working Capital Solutions.
"The upgrade process was seamless with strong support from the Solifi team at each step, which meant that we landed the project on time, within budget, and with minimal disruption to daily operations and no impact on client transaction flow."
"Upgrading to Solifi ABL on the Open Finance Platform was a natural choice for Merchant West Group because of our existing strong relationship and tailored solutions," said Bill Noel, Chief Product Officer.
"Our platform equips Merchant West Group with automation, removing the need for manual processes such as calculations of interest or system upgrades, so they can really take advantage of their resources in other areas of the business. We look forward to our continued partnership with Merchant West Group as they scale their operations in South Africa."  
The upgrade to SaaS is in line with Merchant West Group's innovation strategy in the South African market, with a solution that modernises its processes and ensures the business remains competitive.
Merchant West Group determined Solifi's solution was right for the business due to it being a cloud-based solution, with added security measures, and improved process automation. The project was green-lit in April 2023 and was completed on time and within budget, enabling Merchant West to avoid disruption to their customers. The business is now equipped with an innovative platform that supports future growth in the region.
The business migrated its customer base without any interruption to services, resulting in favuorable client response to the new software. The business was impressed by the added functionality, which allows customised branding, reduced resources for manual tasks, and support for its long-term strategy of innovation.
Read our interview with Merchant West Group's Mike Brandon here.