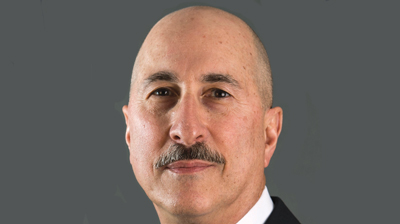 Equipment finance new business volume rose 2% year-on-year in December 2019 to reach $12.9 billion, according to the US Equipment Leasing and Finance Association's Monthly Leasing & Finance Index (MLFI-25).
The 25 companies that participate in the index, representing a cross-section of the $900 billion equipment finance sector, reported that volume was up 65% compared to November 2019, while cumulative new business volume for the year rose 5% compared to 2018.
Ralph Petta, president and chief executive officer at ELFA, said: "Equipment finance companies ended the year with steady 5% cumulative new business growth. However, some ELFA member organizations are seeing slightly elevated levels of stress in their portfolios, corroborating evidence that soft patches can be found in some sectors of the U.S. economy.
"Whether recent relaxation of nagging trade tensions between the US and several of its trading partners improves conditions in the industrial and agricultural sectors of the US economy remains to be seen as we move deeper into the new year."
Survey respondent Tony Golobic, chairman and chief executive officer of GreatAmerica Financial Services, said: "We have done well for the past 12 months. While our new business volume has increased a modest 6%, our spreads have shown a nice improvement and the quality of our business is quite satisfactory. There has been a slight uptick in our credit losses, yet they continue to be substantially below 'normal' levels. We are optimistic about calendar year 2020, foreseeing modest growth of quality and profitable volume as we work hard to help our customers be even more successful."
The release of ELFA's MLFI-25 report coincides with the launch of a new online course designed for equipment finance professionals in sales, credit and documentation and those seeking knowledge of the purpose and contents of the 'Master Lease Agreement'.
The course includes a full walk-through of the agreement, enabling students to obtain an understanding of the terms to identify critical components and their impact on the lessor and lessee.
Petta said: "The Master Lease Agreement is one of the most important documents in equipment finance. If you're in the industry and looking to get up-to-speed on the purpose and contents of the MLA, this course is for you. It draws on the latest instructional technology to encourage and reinforce learning, so it will engage you and members of your team while you delve into essential content."