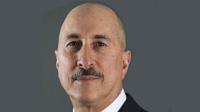 The Equipment Leasing and Finance Association's (ELFA) Monthly Leasing and Finance Index (MLFI-25), which reports economic activity from 25 companies representing a cross section of the $1 trillion equipment finance sector, showed their overall new business volume for July was US$9.9 billion, down 2% year-over-year from new business volume in July 2022.
Volume was down 9% from US$10.9 billion in June. Year-to-date, cumulative new business volume was up 1.3% compared to 2022.
Receivables over 30 days were 2.3%, up from 1.8% the previous month and up from 1.6% in the same period in 2022. Charge-offs were 0.32%, down from 0.37% the previous month and up from 0.18% in the year-earlier period.
Credit approvals totalled 75.3%, down from 76.1% in June. Total headcount for equipment finance companies was down 2.1% year-over-year.
Separately, the Equipment Leasing & Finance Foundation's Monthly Confidence Index (MCI-EFI) in August is 50.4, an increase from the July index of 46.4.
ELFA President and CEO Ralph Petta (pictured) said, "In the current relatively high interest rate environment in which the industry finds itself this summer, new business volume is holding up pretty well for the month of July. However, compared to the same period last year, respondents to the MLFI are reporting some softness.
"This coincides with expectations by economists that overall investment in equipment and software will slow down in the second half of 2023. Is this the canary in the coal mine indicating a modest recession is around the corner? Only time will tell. But, in the meantime, equipment finance companies will continue doing what they always do—provide necessary capital to businesses seeking to acquire productive assets to run their businesses."
Craig Ault, Chief Revenue Officer at Honour Capital, said, "Rising interest rate environments will slow consumer spending. Cheap money notes that begin to expire will be replaced by more expensive money, and I expect new investments will be reduced. These are excellent conditions for companies with expiring portfolios. Proposing a diversified capital structure will provide company flexibility. We have reason to be optimistic because equipment finance remains an attractive solution for borrowers and lenders. It is worth repeating that fair market value leases provide a flexible solution that reduces monthly payment."