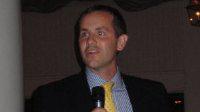 Willis Lease Finance has completed a sale and leaseback transaction on three 737NG aircraft with Fiji Airways, in a deal which combined elements from its leasing, trading, and materials businesses to provide a comprehensive tailored solution to support the airline's fleet renewal plan as it transitions out of Boeing 737NGs and into the Boeing 737MAX.
Brian Hole, president of Willis Lease Finance, said: "Through our ConstantThrust program, Fiji Airways will leverage access to our fleet planning capabilities and existing CFM56-7B engine portfolio to reduce or eliminate the need for engine maintenance as these aircraft transition out of Fiji Airways' fleet. When an engine needs to be removed, we will simply provide a replacement and when the aircraft are ready to exit the fleet, the re-delivery process will be seamless with few airframe return conditions."
"We selected Willis Lease because of their unique ability to create and deliver a custom built, comprehensive and cost-effective solution that will significantly lower the cost of operating our 737NG fleet as those aircraft transition out of our fleet and our new 737MAX aircraft transition in," said Andre Viljoen, managing director and CEO of Fiji Airways.
California-headquartered Willis Lease Finance Willis Lease Finance Corporation leases large and regional spare commercial aircraft engines, auxiliary power units and aircraft to airlines, aircraft engine manufacturers and maintenance, repair and overhaul providers in 120 countries. These leasing activities are integrated with engine and aircraft trading, engine lease pools and asset management services.