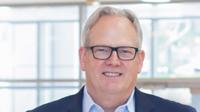 Boston-based LeaseQ has launched a new disaster recovery program (DRP) designed to connect businesses with instant equipment financing to rebuild after natural disasters, in the wake of the recent hurricanes.
LeaseQ is offering equipment financing with no payments for 90 days for business owners needing to quickly replace equipment lost in the devastation. Multiple lenders are partnering with the company to offer the payment deferral program, including Fidelity Capital, American Capital and Financial Pacific.
Analysis from the Federal Emergency Management Agency (FEMA) suggests nearly four in 10 small businesses close forever after a flood, while Moody's Analytics expects total property damage and losses from the storms to exceed $150 billion.
LeaseQ CEO Vernon Tirey said: "People need to rebuild their businesses now, but insurance may not cover equipment and the typical financing process is too slow.
"Our vision for LeaseQ has always been to make equipment financing easy, fast and more cost effective, and with the help of our lender partners, we strive to help businesses quickly repair, replace and resume operation after natural disasters."