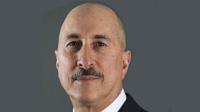 Investment in equipment and software is projected to expand 9.1% next year, almost double the rate in 2017, according to analysis from the US Equipment Leasing & Finance Foundation.
The Foundation's 2018 US economic outlook report estimates annual investment will be well above the estimated 5.2% growth rate experienced in 2017, continuing the strong improvement trajectory seen over the past 12 months.
Ralph Petta, president of the foundation and president and CEO of the Equipment Leasing and Finance Association (ELFA), said: "This forecast for higher-than-expected growth in capital equipment investment is indeed good news. Business conditions appear favorable heading into the new year, with Washington poised to enact lower corporate tax rates and the economy continuing to grow slowly and steadily. Equipment finance organizations we talk to are bullish about 2018 growth projections for the industry."
The report says credit market conditions are mostly healthy as credit supply remains steady and financial stress is at historic lows.
Businesses are reasonably confident about making new investments but could be feeling somewhat overleveraged, which could lead to investments increasingly being financed by means other than credit.
The US economy looks set to experience moderately strong growth in 2018 and is projected to grow 2.7%.
Business investment is likely to remain solid during the first half of the year, while strong labor market health should maintain growth in consumer spending.
Confidence hits high
Separately, ELFA's monthly confidence index for the equipment finance industry (MCI-EFI) has posted its highest level in nine months. Overall, confidence in the equipment finance market is 69.4 in December, an increase from 67 in November.
MCI-EFI survey respondent Frank Campagna, group vice president, line of business manager, M&T Bank Commercial Equipment Finance, said: "A number of factors enter into our optimism regarding an improved business environment, however, the anticipated removal of uncertainty regarding accounting rule and tax code changes are key events."
When asked to assess their business conditions over the next four months, into 2018, 32.1% of executives responding said they believe business conditions will improve, relatively unchanged from 32.4% in November. Similarly, around two-thirds continue to expect business conditions will remain the same over the next four months, and none expect them to worsen.
Nearly half of survey respondents (46.4%) believe demand for leases and loans to fund capital expenditures will increase over the next four months, an increase from 35.3% in November. There is also an uptick in the number expecting US economic conditions to get better, which now stands at 42.9%, an increase from 32.5% in November.
Thomas Jaschik, president, BB&T Equipment Finance, said: "The House and Senate have both passed tax packages which reduce the corporate tax rate and accelerate the depreciation of equipment. Both of these initiatives should provide a stimulus to the demand for equipment leasing and finance. If a final tax package similar to those passed by both houses of Congress are enacted, 2018 could be a breakout year for the equipment finance industry."