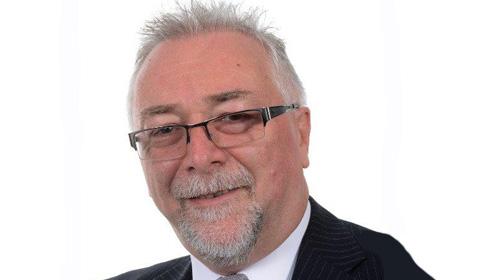 Q3 2014 was the biggest on record for use of asset based finance in the UK, with £19.3 billion of funding in use by businesses at the end of the quarter.
This represented an increase of 12% on the £17.2 billion in use a year earlier, reports the Asset Based Finance Association (ABFA), the body representing the asset based finance industry in the UK and Republic of Ireland.
Jeff Longhurst, chief executive of the ABFA said: "Businesses are now drawing 37% more in funding through asset based finance (invoice finance and asset based lending) than the £14.1 billion they were at the height of the recession in December 2009.
"While appetite for funding has returned strongly over the past six months as the economic recovery picks up steam, traditional forms of financing that sustained many growing businesses prior to the credit crunch are no longer able to meet businesses' needs."
Figures from the Bank of England show that outstanding bank lending to businesses fell to £381.5 billion at the end of September, down another 2.6% over the past year, reaching its lowest level since June 2006. Banks now provide over £100 billion less in funding to British businesses through traditional term loans than they did five years ago, a fall of 21% from £483 billion to £382 billion.
Biggest assets
Longhurst stressed that this is prompting more businesses to recognise that their unpaid invoices could be one of their biggest assets, and that asset based finance could help them unlock significant amounts of working capital.
He added that larger businesses are also using more asset based finance. £5.8 billion, or 30% of the total amount of asset based finance provided in the third quarter of 2014, was used by businesses with an annual turnover of £100 million or more, up 29% from the £4.5 billion in the same period in 2013.
Some 80% of asset based finance by volume is invoice finance (factoring and invoice discounting), in which businesses secure funding against their debtor book, represented by their unpaid invoices. The other 20% represents the fast-growing area of asset based lending, in which, in addition to funding against their debtor book, businesses can raise money secured against a range of other assets they own, including inventory, property and machinery.
Longhurst said: "Business confidence is returning and order books are growing, but 'traditional' lending is at its lowest level in more than eight years, and is still falling.
"The asset based finance industry supported UK and Irish businesses throughout the recession. And as the recovery takes hold ABFA Members are providing more funding than ever before. This isn't about just 'filling the gap' through – we have got a more diversified funding landscape now and I think more businesses are simply realising that asset based finance can work for them."
"For SMEs, invoice finance can often be the quickest and most easily-accessible form of funding. Unpaid invoices can be the key to unlocking the finance they need to invest in increased capacity, manpower or product development, and take advantage of the opportunities they have to invest and grow."
"For many larger businesses, asset based lending has become an attractive choice for funding as they recognise the benefits over more traditional forms of funding. Access to more funding more quickly means that asset based lending can be put to work to give businesses a crucial edge."
Asset based finance provided to businesses hits an all-time high