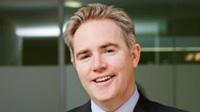 Avolon Holdings, the international aircraft leasing company, has acquired the aircraft leasing business of CIT Group, making it the world's third largest aircraft leasing company.
The deal doubles Avolon's size, with a combined fleet of 868 aircraft valued at more than $43 billion at the end of 2016.
The business now serves 149 customers in 62 countries with approximately one third of in-service aircraft leased into each of the Americas, EMEA and Asia-Pacific regions.
It has total orders and commitments for 301 aircraft including 196 Airbus aircraft (A320neo family, A330neo and A350); 61 Boeing 737s; and 25 Boeing 787s.
Executives at the expanded company said it was well capitalised to pursue further growth.
Avolon CEO, Dómhnal Slattery, said: "We have acquired an excellent franchise with a stellar reputation in the market. Our immediate priority is to integrate the businesses under the Avolon brand.
"We would also like to acknowledge the contribution of Jeff Knittel and Tony Diaz in building the CIT aircraft leasing franchise and wish them well in their future endeavours."
Avolon's financial advisors for the transaction were UBS Investment Bank and Morgan Stanley.
Headquartered in Ireland, with offices in the United States, Dubai, Singapore, Hong Kong and Shanghai, Avolon provides aircraft leasing and lease management services.
It is a wholly-owned, indirect subsidiary of Bohai Capital Holding, a Chinese public company listed on the Shenzhen Stock Exchange.
Avolon's position as the third largest aircraft leasing company puts it behind Aercap in first and GECAS in second.