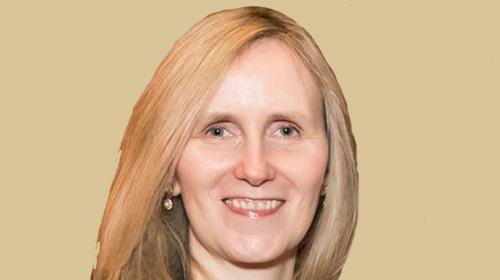 New figures released today by the Finance & Leasing Association (FLA) show that asset finance now accounts for one-third of UK business investment.
Data from the FLA shows that 33.3% of business investment was financed by its members in the year up to the end of June 2017, up from 31.8% in 2016 and the highest level for eight years.
The FLA also revealed that new business (primarily leasing and hire purchase) for deals of up to £20 million grew by 6% in July, compared with the same month last year.
However, if high value deals are included, new business fell by 1% over the same period.
The plant and machinery finance and business equipment finance sectors reported new business up in July by 20% and 13% respectively, compared with the same month in 2016, while new finance for commercial vehicles was flat over the same period.
Geraldine Kilkelly, head of research and chief economist at the FLA, said: "The latest figures confirm the importance of the asset finance industry to the UK economy."
Asset finance growth 2017
July 17

% change on

prev yr

3 mths to

July 17

% change on

prev yr

12 mths to

July 17

% change on

prev yr

Total FLA asset finance (£m)
2,620
-1
8,422
+10
31,780
+7
Total excluding high value (£m)
2,478
+6
8,156
+13
30,590
+8
Data extracts:
By asset:
Plant and machinery finance (£m)
541
+20
1,835
+29
6,546
+15
Commercial vehicle finance (£m)
540
0
1,868
+5
7,529
+4
IT equipment finance (£m)
166
-7
598
+ 2
2,230
-3
Business equipment finance (£m)
226
+13
739
+16
2,563
+15

Car finance (£m)

895
+8
2,680
+10
9,788
+7
Aircraft, ships and rolling stock finance (£m)
7
-93
120
-20
632
+16
By channel:
Direct finance (£m)
1,319
+4
4,233
+11
15,544
+6
Broker-introduced finance (£m)
450
+8
1,461
+14
5,724
+18
Sales finance (£m)
709
+10
2,462
+14
9,321
+6
By product:
Finance leasing (£m)
325
+3
1,033
+5
4,036
-1
Operating leasing (£m)
533
+5
1,794
+10
7,090
+8
Lease/Hire purchase (£m)
1,416
+7
4,476
+12
16,603
+10
Other finance (£m)
346
-32
1,118
+7
4,051
+5