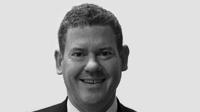 Investec Asset Finance is supporting PCF Bank's funding strategy with a £15 million block discounting facility.
The facility will help PCF Bank simplify its funding structures and provides an opportunity for growth
Block discounting is a type of wholesale lending suitable for companies looking to release capital tied up in finance agreements to reinvest in their business.
PCF Bank needed to simplify its borrowing structure and approached Investec Asset Finance's wholesale lending team earlier this year to discuss options.
Scott Maybury, CEO of PCF Group, said: "We wanted to work with a partner who understood the goals we needed to achieve and by when.
"It was important that the funding structure be kept simple but that it was of sufficient scale to allow us to focus on delivering our growth plans."
Gregg Pietersen, portfolio manager with Investec's wholesale lending team, said: "It was clear from the outset that PCF needed support with a large facility and that speed, flexibility and simplicity were important to them.
"We presented PCF with a £15 million block discounting solution that would help the bank to simplify its borrowing structure which meant they could then focus on their growth objectives."
Established in 1994, PCF Bank provides a range of savings and finance products, including hire purchase and finance lease facilities for vehicle and plant and equipment, to more than 70,000 customers across the UK.
Investec Asset Finance Group provides a diverse range short and medium finance to UK consumers and businesses including SMEs, corporates and professional firms.
Its business units include a core asset finance and sales aid broker business, block discounting, receivables finance and a specialist materials handling finance division.
The group also includes Mann Island which is both a broker and lender providing car finance to consumers and SMEs and CF Corporate Finance, which provides small ticket lending. It also holds a 49% stake in a loans and leasing portfolio administration company, VLS.