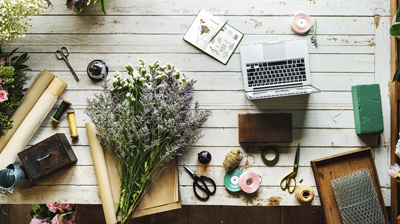 Access to finance was highlighted as one of the biggest factors behind new SMEs launching their business, according to a survey commissioned by the International Business Festival.
With access to finance being a key concern for every entrepreneur, the survey uncovered the most common ways SMEs fund their business. Over half (52%) of business owners fund growth through asset finance, followed by debt (46%) and equity (40%). Only a third (32%) use cash reserves.
The research was conducted by Coleman Parkes and 500 owners, directors and senior managers of SMEs with 9-100 employees across the UK were surveyed between March and April 2018.
The research revealed that on average it takes up to three years for an entrepreneur to launch their business following their 'lightbulb' moment.
In the survey, 67% of SME leaders lacked the know-how to run a business before they could get up and running, 55% didn't have the confidence to make the leap into a new career path and 59% were reliant on their regular income.
Furthermore, over a quarter (27%) said they struggled to find the right suppliers and partners and half (52%) lacked the right contacts they needed to kick start their company.
Regional variations
Entrepreneurs in Liverpool are the quickest in getting their business off the ground. Liverpudlians were three times more likely to launch their business in just six months compared to entrepreneurs in Cambridge, Manchester and Birmingham.
Manchester's entrepreneurs are most likely to cite lack of experience or expertise as their main barrier to launching a business (76%), more than any other part of the UK. While Cambridge is the most confident, with only 45% of entrepreneurs saying this was an issue for them when looking to launch compared to 63% of Brummie business owners who suffered a crisis of confidence.
The survey also revealed most (47%) entrepreneurs get their moment of business inspiration aged between 25 and 34, thereafter ideas for enterprise are rarer with just 12% landing on a business idea aged 35 to 44.
The 18-24 years age bracket was also shown to be an active time for ideas generation, particularly in the Capital with 43% of London-based entrepreneurs hitting on a commercial idea at this age compared to a national average of 35%.
Max Steinberg, chair of the 2018 International Business Festival, said: "Every business starts with a lightbulb moment but it requires specialist knowledge and expertise to successfully turn ideas into enterprise.
"Entrepreneurs with great ideas can be hindered by a crisis of confidence, which is why human connections are important to provide reassurance and inspiration. No entrepreneur is an island and going it alone doesn't need to be lonely."
The research was revealed at the 2018 International Business Festival that ran in Liverpool between June 12-28. The festival held around 100 conferences and attracted 30,000 delegates from around the world.