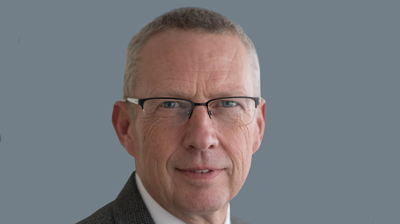 CivilisedBank, the digital SME bank with relationship managers, has announced a series of new appointments prior to launch of its digital SME bank in 2019.
Mark Stephens (pictured above), has been appointed as CEO. He takes over from Philip Acton, the bank's interim CEO, and both have worked together to ensure an orderly transition.
Stephens has had an extensive career in the banking and finance sector. He was previously CEO of Harrods Bank where he oversaw the bank's strategic direction, including its recent sale to challenger bank Tandem.
Prior to this, he spent seven years at Aldermore where, as a founding director, deputy chief executive and group commercial director he was responsible for achieving business objectives and for portfolio acquisitions. He was also instrumental in Aldermore's flotation in 2015.
A refreshing alternative
Stephens said: "CivilisedBank's proposition offers a refreshing alternative to SMEs looking for a new approach to business banking that's not being offered by the incumbents or online-only banks. The current build phase is crucial in ensuring that we provide an optimal customer offering, and I'm looking forward to working with the team as we look to put this in place."
In June 2018, CivilisedBank announced the appointment of Michele Turmore (pictured below) as chief operating officer (COO).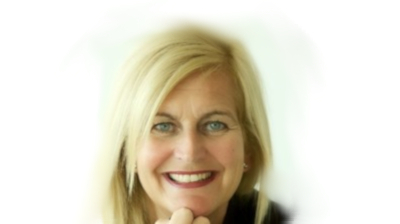 Turmore joined from Harrods Bank where she was also COO. She is highly experienced in delivering operational change and transformation for UK banks. Whilst at Harrods Bank she developed and put in place systems, processes and operational efficiencies to support delivery of the overall business plan through a period of significant expansion and through the sale of the bank.
Previously Turmore worked at Lloyds Banking Group, where she held numerous roles at senior manager and director level. As network director she was responsible for circa 450 branches, and she then held pivotal roles during the Lloyds/HBOS integration and the subsequent TSB divestment.
Stephens added: "She has a fantastic reputation within the industry for delivering hugely transformational programmes for some of the biggest names in banking, and her joining the team is another key step to our path towards launch."
Turmore stressed: "CivilisedBanks innovative concept provides a proposition for SMEs not currently being offered by the larger high street and online-only banks, and to be part of a team bringing this to fruition is really exciting."
Simon Bateman has also joined the team as chief information officer (CIO).
Before joining CivilisedBank, Bateman was CIO at Harrods Bank where he introduced an IT structure that improved system availability, and by automating legacy system processes, he helped optimise operational cost savings and the customer experience. He also gained in-depth experience of the challenger bank space at Aldermore, where he was transformation and change director, then head of IT and transformation for the SME and Retail Savings Business.
Real-time personalisation
Bateman will be instrumental in leading CivilisedBank's systems refresh which was announced as part of the release of its banking licence earlier this year. The Bank will apply real-time personalisation, meaning that customers are only targeted with content directly relevant to them to reduce unnecessary communication and foster higher levels of customer retention and loyalty. In addition, content testing will help to provide customers with what they really need to create an optimal experience.
Most recently Paul Marston joined the Board as non-executive director. The appointment further strengthens CivilisedBank's Board ahead of the Bank's expected launch in 2019.
Marston is an experienced business banking expert with a track record of more than 15 years of strategic leadership within both commercial and asset finance, with a particular focus on the SME market.
A former managing director at RBS and Natwest where he was responsible for commercial banking in South England and South Wales, he has also held national responsibility across asset finance in the business and commercial SME space as managing director at Lombard.
He gained in-depth experience in the challenger bank sector whilst managing director for business and commercial banking at Secure Trust Bank. At RateSetter, he ran the commercial finance offering as managing director.
CivilisedBank is building a digital SME bank which, when launched in 2019, will offer business customers access to experienced banking experts, finance solutions and effortless digital banking that make their business lives easier.
Focused on the UK SME market and funded by SME and retail savings, CivilisedBank will serve businesses through working capital solutions and cash management, including loans, asset finance, savings and payment services.