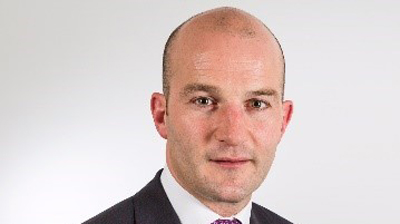 Hampshire Trust Bank is relaunching its asset finance division as Specialist Business Finance.
The new business offers broker asset finance, wholesale lending and a series of specialist business lines, the first of which is Structured Asset Finance.
HTB has appointed Robert Still and Richard O'Brien to lead the Structured Asset Finance business, with both joining from Amicus Asset Finance.
They report to Jon Maycock (pictured), managing director of Specialist Business Finance.
The Structured Asset Finance business will focus on restructuring businesses debts with a typical ticket size ranging from £250,000 to £2.5 million.
Maycock said: "Despite lending bouncing back since the economic crisis of 2008 there is still a gap in availability of funding for UK SMEs.
"We have made exceptional progress over the last four years and are well positioned to build on our success in this growing market to help close this funding gap and ensure the future for UK SMEs.
"This relaunch has been implemented to broaden and develop HTB's proposition. We are expanding into new markets and investing in specialist expertise which will drive the delivery of flexible and innovative solutions for our new and existing business partners."