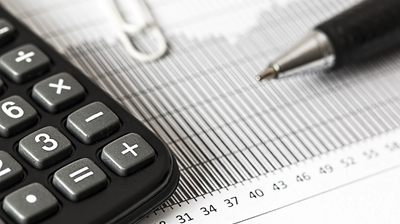 Thousands of UK companies plan to use finance to improve their cash flow in the future, according to new research.
Analysis by Purbeck Insurance Services found that 28% of SME executives interviewed said they were turning to external funders, including to cope with late payments.
Todd Davison, director at Purbeck Insurance Services, explained: "Cash flow is the life blood of any small business. But for a whole variety of reasons, not least the current economic uncertainty, an SME business owner may find themselves looking at unpaid customer invoices, bills from suppliers and wage rolls, and wonder where the money is going to come from.
"Small businesses are owed billions in late payments; whole supply chains are affected and end up borrowing to fill the gap while they wait to get paid."
However, he warned that using finance to resolve cash flow problems is a "double-edged sword" and business owners should first consider operational changes that might deal with short-term problems.
Davison added: "It would be prudent for the business to take the time to review its financial situation as a whole. In doing so, the owner may find some changes can reduce the need for, or at least the amount of, additional finance."
Strategies could include restructuring current finance arrangements, reviewing credit terms to suppliers, outsourcing the late payment debt, improvement stock control or looking at alternative sources of income such as renting office or warehouse space.
Other reasons for sourcing finance included acquiring equipment (27% of respondents), supporting a business acquisition (10%), R&D (9%) or recruitment (7%).
Davison recommended that if business owners are providing personal guarantees to secure loans, it is important to consider insurance to protect their personal assets should they encounter repayment problems.