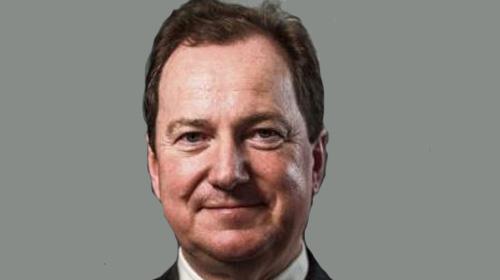 Specialist bank Aldermore has achieved a perfect 10 during its first decade in business, latest figures show.
The company, which is a top 10 AF50 business, grew net lending to more than £10 billion during its 10th anniversary year, according to its financial results for the year to the end of June 2019.
Net lending grew nearly 18% to £10.6 billion in its first full financial year as part of the FirstRand Group, the largest financial services group in Africa by market capitalisation.
Business lending grew 12% to £3.4 billion, including asset finance, while motor finance reached $0.4 billion following the integration of MotoNovo Finance.
Total originations were up 30% to £3.9 billion, while full year pre-tax profits were £129.6 million, a rise of nearly 11% compared to the 2018 financial year.
Phillip Monks (pictured), chief executive of Aldermore Group, said: "I am pleased that the last year, the first under our parent company FirstRand, has been a successful one for Aldermore.
"Our performance in the lending and savings markets has been strong against a backdrop of intense competition and economic and political uncertainty.
"I am excited about the potential which we can unleash by combining forces with MotoNovo. This is a new source of growth for us and we believe the opportunities created will bring great benefits to customers, with an even more competitive offering available, as well as being a significant contributor to profits going forward."
Monks said the business was planning for future growth as Brexit approaches.
He added: "Aldermore was established during the financial crisis to help SMEs who were unable to borrow from traditional banks. With Brexit on the horizon there is of course uncertainty in the air, with downward pressure on net interest margins and worsening credit performance likely to remain a feature of the market.
"As we look forward, our diversified lending book together with our strong savings base continues to position us well. We are excited about the potential opportunities our enlarged group can bring to benefit customers."
Aldermore was listed in eighth place in the 2019 AF50 UK, which lists the country's largest asset finance companies, based on the lessor's net investment in business equipment leasing.