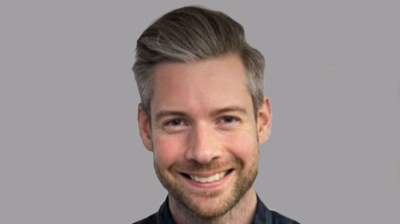 Having already provided a significant amount in invoice finance and business loans to a wealth of UK SMEs, business finance company MarketInvoice is turning its attention to larger businesses, hoping to tap into the £13 billion finance market.
Launching a new specialist Corporate Solutions team, the company hopes to provide a range of larger credit facilities – such as invoice finance, business loans, and contract finance - for larger businesses with a turnover between £5 million and £50 million.
MarketInvoice is now able to provide credit facilities of up to £5 million to large businesses, based on their revenue, and up to £500,000 as a business loan for up to three years.
Craig Flyger, corporate solutions director at MarketInvoice (pictured), explained: "These are high-growth companies forging new ground by transforming their industry, growing internationally and driving UK GDP. We want to power and propel their growth. Our team has the necessary experience and resources to structure larger facilities tailored to the needs of these businesses very quickly."
As a UK-based business finance company, MarketInvoice offers an online platform that enables businesses to access a range of invoice finance and loan solutions. Since its inception in 2011, the company has funded more than £2.6 billion to companies across a range of sizes and sectors.
The company has been working steadily with larger businesses in the UK over the last two years, providing a total of more than £550 million to companies in the telecoms, engineering, consulting, energy and technology sectors.
MarketInvoice claims that the demand for this type of credit facility was predominantly from organisations too large for traditional business banking services and yet not large enough for corporate banking facilities. One example of this is energy saving solutions provider, Infinity Energy which is now set to double its revenue from £11.1 million back in 2018, to £20 million this year.
Marvin Patel, managing director at Infinity Energy, stressed: "We chose MarketInvoice as a finance partner to tackle long payment terms. As we've grown, we've needed larger credit limits. Now that we're taking on bigger projects with more complex contracts, we needed a larger finance facility. It's great to continue our relationship with MarketInvoice".
Flyger concluded: "We've launched Corporate Solutions to serve the needs of the companies who are currently falling into a no-man's land between business banking and corporate banking. We estimate that the annual lending opportunity to these companies, who are grossly underserved and ignored by traditional business lenders, is worth £13 billion.
"Our solid track record in providing greater access to finance and responsible lending decisions is not only testament to our robust platform and credit risk model, but also to the trust business owners have placed in us as their financial partner".