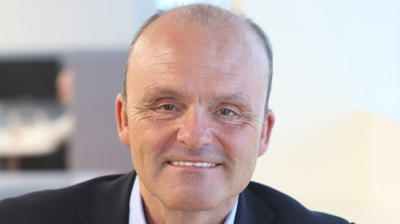 This year's IAFN European SME Finance Provider of the Year, Aldermore, has launched an online portal to simplify transactions between small businesses and their funding providers.
Called Asset Backer, the new platform lets brokers manage their portfolio in one place, calculate and deliver quotes, submit new business proposals, generate documentation and electronically sign agreement documents.
New proposals are sent directly to Aldermore's credit underwriters for review and progress can be tracked in real-time, through desktop or mobile device.
Patrick Jelly (pictured), commercial director for Asset Finance at Aldermore, said: "Asset Backer will enhance our customer experience offering. Brokers will now find the process of managing their portfolio much quicker and more efficient.
"Over the next few years, the development of our digital offering will be a key factor for the bank going forward. Offering an end-to-end fully paperless platform is part of this development and will help fulfil the online needs of brokers."
Aldermore Group is part of FirstRand Group, the largest financial services group in Africa by market capitalisation.
Aldermore Group's current lending to customers is more than £10.6 billion.
The company was named European SME Finance Provider of the Year at the 2019 International Asset Finance Network Awards, held in London in June. The next IAFN Conference and Awards takes place in London on December 12.