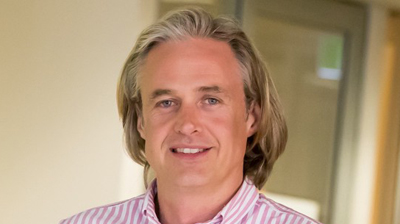 Trade Ledger, the specialist mid-market Lending-as-a-Service platform for banks and alternative finance providers, has partnered with cloud banking specialist Mambu.
Trade Ledger will host its automated lending services on the Mambu platform to help lenders target the underserved mid-market commercial sector.
Roger Vincent, chief innovation officer at Trade Ledger, said: "A major problem for commercial lenders is the selection and integration of 'best-of-purpose' banking technology which supports their increasingly diverse and digital lending operations.
"With cloud technologies providers like Trade Ledger and Mambu, commercial lenders can now design, configure and implement brand new commercial lending products almost instantly, re-imaging the customer experience through data-driven lending."
The Trade Ledger and Mambu platforms are connected through APIs and will help customers reduce the costs involved in loan origination and servicing, with an improved customer experience that doesn't require significant investment in additional staff or resources.
Ben Goldin, chief technology and product officer at Mambu, said: "No single vendor can be the best at all components of a banking architecture which is why we partner with the best-of-service providers like Trade Ledger to offer customers simplicity, ease of integration and speed.
"Trade Ledger are closely aligned to our composable banking approach, which helps financial providers create modern customer experiences to compete in the fintech era and constantly evolve them to respond to change."
Trade Ledger expands product range
Trade Ledger automates all types of digital business finance, helping bank and non-bank business lending organisations to introduce process automation and cost-effectively scale business credit operations.
Its new lending solutions can reduce 'time-to-cash' for customers from the industry average of 90 days to an average to four minutes.
Last year, Trade Ledger launched a new turn-key Automated Invoice Finance Platform for banks and alternative finance providers looking to deliver faster and more flexible working capital solutions to business customers.
The cloud-based platform is the first in a range of preconfigured lending solutions to be delivered by Trade Ledger, which already has agreements in place from commercial finance providers in Australia, Europe and Asia.
Martin McCann (pictured), chief executive officer of Trade Ledger, said: "Lenders in the invoice finance sector must start paying more attention to the advancements in the provision of cheaper, faster and more intelligent business finance solutions.
"New tech-driven entrants like Market Invoice, Iwoca and OakNorth are challenging the incumbents' stranglehold on this market. As a specialist B2B technology company, Trade Ledger can provide the same capabilities 'as-a-Service' to lenders looking to transform their credit operations and super-charge their ability to compete."
Trade Ledger's platform has been built specifically to support open banking and aims to reduce origination costs by up to 60%, while helping double returns on customer acquisition campaigns.
It specialises in 'auto-assisted decisioning' that augments the traditional relationship-based credit process with new digital data, advanced workflow approvals, centralised messaging, role-based task management and integrated document management.
Lending products supported include commercial loans, unsecured loans, receivables finance, supply chain finance, asset finance, import/export finance, inventory finance, supply chain finance, reverse factoring and trade finance.
The new Automated Invoice Finance Platform offers end-to-end loan origination capabilities and white-labelled to provide the infrastructure and automation capabilities for lead generation, digital applications, due diligence and onboarding, credit risk decisioning, settlement, loan management and reconciliation.
McCann added: "We approach the automation of traditional products like invoice finance by applying our inherent understanding of the supply-chain. The team has taken our decades of experience in the global enterprise technology sector and focused on creating the world's most advance data-driven lending platform."
Trade Ledger recently completed a £1.5 million funding round led by UK venture capital firm Hambro Perks.