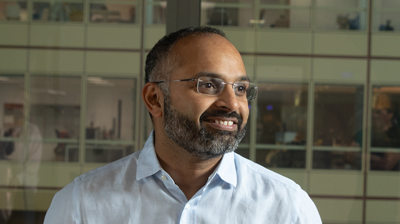 Rising to prominence during the 2008 financial crisis, peer-to-peer lender Zopa has been awarded its full bank licence as the UK faces a new financial crisis.
Zopa Bank will sit alongside the company's existing peer-to-peer business, personal and auto loans and investment products as part of the Zopa Group and will include several new products such as a fixed term savings account and a credit card.
According to the lender, the savings account can be opened in as little as seven minutes online and is protected by the Financial Services Compensation Scheme up to £85,000. Furthermore, the credit card is hoped to address the needs of customers who have suffered under poor service and unclear pricing from existing providers.
Jaidev Janardana, chief executive officer at Zopa, said: "Now more than ever the banking industry needs innovative, agile providers who work on behalf of customers. Securing our banking licence enables Zopa to play a wider role in the financial lives of our customers, as well as offering much needed choice and competition to the wider market.
The pandemic has shifted additional consumer focus on whether traditional lenders are best equipped to help people manage their finances. Acting on this sentiment, Zopa commissioned some independent research – sampling a group of 2,003 UK adults between 22-24 May - which revealed that 20% of adults in the UK had faced struggles contacting their bank during the pandemic. A further 30% wanted additional flexibility and better guidance from their bank.
Janardana added: "Beyond the current pandemic, Zopa is uniquely placed to provide a compelling alternative to traditional banking by leveraging its significant technological and financial services expertise to offer a wider range of great products."
When the effects of the pandemic first began taking their toll here in the UK Zopa recognised the incoming surge in demand for information and assistance and responded quickly, releasing a series of online assistance tools. These included dedicated help forms, an income and expenditure tool, a specific COVID-chatbot, a debt checker and a benefit calculator.
Concluding its latest funding round, the company has raised £140 million from investment firm IAG Silverstripe to enable Zopa Bank to fulfil its regulatory capital requirements.
Established in 2005, Zopa operates primarily as a peer-to-peer lender offering people access to loans and investments. According to the company, it approves £1 billion of personal loans each year for its 300,000 customers.