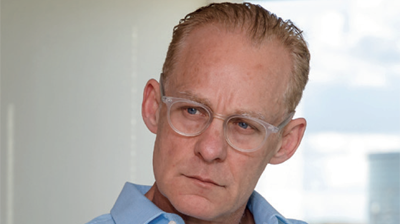 Asset finance companies will need to consider innovative ways of raising funds in response to a restricted flow of cash from traditional sources, according to a global financial expert.
As customers look to finance more assets to meet economic growth following the pandemic, finance companies could face wholesale funding shortages for a variety of reasons.
For example, banks may be looking to reduce their risk exposure or they may be responding to shareholder pressure and focusing investing on certain areas, such as green assets.
Specialist companies have formed to plug the gap, such as Bedford Row Capital, a structured securities solutions provider.
It is one of a small number of non-bank managers and arrangers of listed debt securities and has arranged around £1.5 billion in finance since launch five years ago.
Chief executive officer Scott Levy (pictured) argues that new sources of funding are becoming important to enable investment in new markets and technologies or ensure asset finance companies can continue funding sectors that remain essential, but have fallen victim to current legislative trends, such as coal.
He said: "With the demise of the merchant banks there is a lack of advice and it can be difficult to source funding in both emerging and traditional sectors."
An example of its role in driving new sources of funding is its recent mandate to lead a green portfolio for Sustainable Capital.
Bedford Row Capital will create new, dual-currency managed portfolio certificates under the Orestes brand, with funds invested in companies that have a positive impact on the environment and society.
The programme shows how substantial capital can be attracted to support innovative technology and investments.
Levy said: "Actively managed certificates represent the most efficient and cost-effective way for investors to gain exposure to a diversified pool of high impact companies. The focus on sustainable income is designed to provide both long term inflation proof income and high impact, measurable investments."
Investors can be attracted by restricting the way funds will be used, for example by ensuring they are only allocated to environmentally beneficial projects.
However, the business can also generate investment for 'vanilla' products that still require funding but are deemed less innovative or attractive because they are focused on current operations.
For example, growing demand for zero-emission vehicles will generate a greater need to mine for the raw material in batteries, which in turn requires greater levels of equipment finance.
Levy points to other trends, such as the remaining coal-fired power stations in Europe switching to cleaner coal to reduce emissions, which could see a resurgence in demand for mining equipment in areas that historically produced clean coal, but could not compete with cheaper, lower quality imports, such as the UK.
He said: "Banks are being driven in part by shareholder trends that restrict their activity in certain areas, but those industries still exist and they will still require equipment. We democratize international capital raising to support unique client requirements.
"With banks having withdrawn from all but vanilla lending, BRC can serve a diverse range of businesses who want to raise debt finance."
Bedford Row Capital has teams in London, Tallinn, Zurich, Singapore, and Dubai and has experience in sectors including shipping, aviation, mining, property, financial services, alternative finance, ESG, and renewable energy.