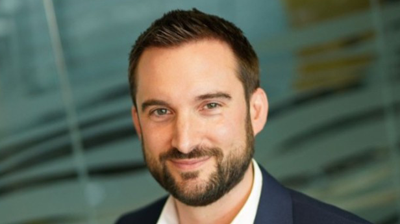 Tech transformation and growing demand for sustainable finance saw Novuna Business Finance deliver pre-tax profits of £25 million in 2021/22, a 24% increase on the previous year. The division, which specialises in providing asset finance solutions for UK SMEs, also grew its asset portfolio by 11% to £1.6bn.
The results show Novuna Business Finance growing its market share by 0.4% from pre-pandemic levels to 2.4%. The business also generated £820 million in new business, an 8% increase on the previous year.
Geoff Maleham, managing director at Novuna Business Finance, said: "Despite another challenging twelve months for the industry, our business has successfully overcome the economic headwinds to achieve record levels of profit. Our strategy, and our delivery of it, has helped to consolidate our position as a trusted partner and provider of bespoke asset finance solutions to SMEs across a range of sectors, gain market share, and ultimately entrench our position as the fifth largest provider of asset finance in the UK."
Sustainability response
Asset Finance Connect recognised the division as having the 'Best response to Coiv-19' in its annual awards. In February, the business underwent a strategic rebrand from Hitachi Capital Business Finance to become Novuna Business Finance, following the merger in 2021 of its parent company, making it part of Mitsubishi HC Capital
Novuna's results come in a year where the business has ramped up its commitment to support the UK's clean energy transition and provide sustainable finance to SMEs. In particular, an innovative partnership with Gridserve has now provided £76 million in funding directly combatting climate change by providing clean renewable energy to power electric vehicles (EV), as well as assisting in the construction of the world's first EV forecourt last year.
The business has also formed a sustainable energy team, providing funding for a variety of renewables projects. These are focused on proven core technologies in power generation such as solar panels, battery storage, and EV charging.
Futureproofing
A year of change for the business was also marked by significant investments in the division's operating systems, to futureproof the business. The firm's new Alfa operating system, which has also been rolled out across some of Mitsubishi HC Capital UK's other divisions, has been fully integrated with the firm's Mercury portal, that is smoothing the onboarding process for brokers, as well as a credit automation project that is enabling the business to use the most advanced data for credit decisions and underwriting.
Maleham continued: "The results leave us in good stead to press on with our long-term strategy of building a sustainable business through sustainable lending. We are confident that whilst continuing to serve our broker market, with increased new lending through sustainable project finance and a focus on technology, will support both the development of Novuna Business Finance but also the wider Group objectives. We will also continue to diversify our portfolio by capitalising on broader market opportunities in manufacturer and dealer finance, as well as developing new products to grow our share of the block discounting market."
Group results
At Group level, Mitsubishi HC Capital UK recorded a pre-tax profit of £130 million for the financial year, a 25% increase from £104m the previous year. New business volume over the period also rose to record highs, with total volumes of £4.1 billion, a 21.6% annual increase from £3.3billion the previous financial year. This uptick helped to boost net earning assets to £6.5billion, up from £5.9billion in 2020/21.
Robert Gordon, CEO of Mitsubishi HC Capital UK, said: "Our exceptional results with record profits and new business volumes are testament to the strides we have made to meet and exceed customer expectations despite the headwinds of the past 12 months.  
"We have continued to invest in our products, our technology and our people.  Increasing headcount by 4%, gaining market share in key industry sectors whilst maintaining our high customer satisfaction ratings, we're consistently providing our customers with an outstanding level of service which is the cornerstone of our business.
"At the same time, we repositioned our business in market, undertaking the largest rebranding exercise in our 40 year history, seamlessly transitioning to our new Novuna trading style, embarking on an exciting new era that resonates with our customers.
"The last twelve months has demonstrated our resilience and our ability to adapt, which combined with a strong equity base, access to global lines of credit, and a focus on portfolio quality, puts us in a strong position to continue to grow and diversify the business, despite the backdrop of uncertainty in the current economic climate."