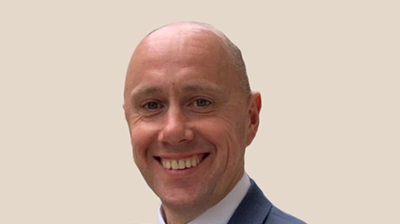 White Oak, one of the UK's non-bank lenders supporting SMEs and mid-corporates, has announced it is partnering with the Institute of Chartered Accountants of Scotland (ICAS).
This new venture will help to expand White Oak's relationship with the business community, providing ICAS's 23,000 members, 3,700 Chartered Accountant students, and their clients with access to flexible funding solutions to support their growth ambitions.
This strategic partnership forms part of White Oak's commitment to supporting businesses across the UK, following its recent pledge to lend £500m to SMEs across the country in 2023, as it looks to build on the momentum made in the market last year.
Partnering with ICAS maximizes White Oak's lending potential across the UK and will further extend the firm's existing relationship with Scottish businesses given ICAS's deep roots in the local market. With an office in Glasgow, White Oak is one of the few alternative lenders offering working capital solutions to Scottish businesses from a local base – representing over 15% of its overall lending activity last year.
Christian Elson, Head of Strategic Origination Partnerships at White Oak UK (pictured), said: "We are pleased to announce our partnership with ICAS, which will give SMEs even better access to funding to maximise their potential in 2023. We have extensive knowledge of the Scottish market with a dedicated team on the ground and have been impressed by the business community's drive and resilience. It's ambition like this we are primed to support with our flexible funding solutions, and we look forward to continuing to drive momentum in the market."
Bruce Cartwright, Chief Executive at ICAS, said: "We are delighted to partner with White Oak UK for commercial lending solutions for our members. They are a well-established organisation and will be able to provide our members from across the UK with flexible funding options. This is a great opportunity for our members to grow their business with the right support from White Oak, who will also have a dedicated account management service available for ICAS members."