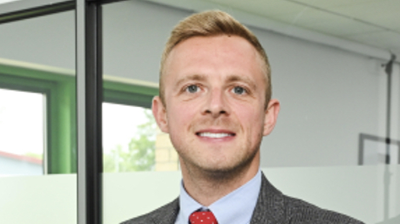 Millbrook Business Finance, a UK broker in the business finance market, is celebrating its third anniversary with record 12-month growth figures. During this period, revenue has increased by 120%, coupled with a 45% rise in the value of finance arranged.
The firm has also launched a new website with increased client functionality including a finance calculator, fast track option and dedicated knowledge hub. In addition, it has enhanced its fraud and automation software to ensure that clients and lenders have access to a more secure and streamlined experience.
The business recently moved to a new 2,100sqft office and now employs 20 staff, with this number expected to reach 30 by January 2024.
Justin Amos (pictured), managing director of Millbrook Business Finance said: "I am incredibly proud of all the team who have helped us deliver such incredible results this year and the feedback from our SME clients is very humbling when you see how we continually help them achieve their goals, dreams, and ambitions for their businesses.
"I can't believe it's been only three years since we set up Millbrook Business Finance and what a journey it has been. I look forward to many more years helping SMEs with their finance needs and a big thanks to all our clients and staff for making these years so successful."