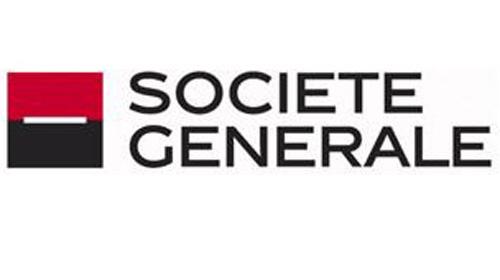 Societe Generale is open to a sale of its Equipment Finance business as the French bank's new CEO Slawomir Krupa embarks on a broad strategic revamp, people familiar with the company told Reuters.
The bank sees the business as non-core, having sold part of its operations in 2020, said the people, who spoke on condition of anonymity. But a transaction may not happen soon because difficult market conditions weigh on the unit's valuation, they said.
Krupa, who will present SocGen's new strategic plan on Monday, will try to convince investors he can boost returns while setting achievable goals in a challenging environment marked by slowing economic growth.
The bank trades at about a third of its book value, almost on par with Deutsche Bank but half the multiple of its bigger French rival BNP Paribas and Italy's UniCredit, amid concerns about the company's exposure to more volatile income from investment banking.
A spokesperson for SocGen declined to comment.
Shares in SocGen were trading at 26.6 euros ($28.4) around 10.30 GMT on Friday, fairly flat from the previous close, implying a market cap of close to 22 billion euros.
The stock is one of the worst performers among the largest European listed banks over the last five years, having dropped 25% for the period, according to LSEG data.
Yet, the shares have gained some momentum in recent months, and a majority of analysts have a "buy" recommendation on the stock, suggesting the change in leadership has been received positively by the market ahead of the new strategic plan.
In his first remarks to analysts in his new role as CEO, Krupa said in August his management team had the responsibility of "running a tight ship in terms of our portfolio of activities" and would focus on "long-term value creation".
The comments were widely interpreted as a sign that he may shrink or sell some assets as part of his revamp.
While he is unlikely to commit to major sales of businesses at the upcoming investor day, Krupa may indicate an intention to prune non-core units over time, sources said.
Rather than naming non-core businesses, SocGen is more likely to outline the group's growth areas, said one person familiar with the bank's thinking.
Societe Generale Equipment Finance provides equipment leasing and financing solutions to manufacturers, dealers and vendors in sectors ranging from transport to industrials.
The business employed 1,400 people and had roughly 24 billion euros of loans outstanding at the end of last year, including partnerships, based on SocGen's latest annual figures.
SocGen is also said to be mulling options for its asset custody division, according to media reports.
The sale of assets would raise cash at a time when the industry as a whole faces additional requirements under global bank capital rules laid out by the Basel Committee of banking regulators that are due to take effect at the beginning of 2025.
One key question is whether Krupa can improve the 10% return on tangible equity set for 2025, analysts say. How he intends to manage costs will thus be keenly observed, they say.
Margins within SocGen's French banking retail unit will also continue to be squeezed until 2024 because of caps on lending rates and a government-imposed interest rate of 3% on the country's most popular savings account.
($1 = 0.9378 euros)
Reporting by Pablo Mayo Cerqueiro, Mathieu Rosemain and Andres Gonzalez; Additional reporting by Amy-Jo Crowley; Editing by Elisa Martinuzzi, Silvia Aloisi, Jane Merriman and David Evans
Copyright 2023 Thomson Reuters.