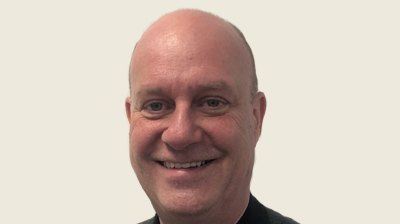 Non-bank lender, White Oak, has provided £40 million to Scottish SMEs so far this year as it continues to champion the growth of small businesses across the country.
White Oak has partnered with small businesses across Scotland to provide them with tailored solutions for their unique financing needs. More than 15% of White Oak's lending activity was concentrated in Scotland last year, and the firm is looking to exceed this target by the end of this year.
Operating from its Glasgow base, White Oak is one of the few alternative lenders offering on-the-ground support to Scottish firms. The firm's local presence in the market has enabled White Oak to cultivate long-standing partnerships with its clients, such as its 30-year working relationship with Glasgow-based waste management specialist J&M Murdoch & Son Ltd.
While the firm has lent over £2 million to the recycling specialist to date, J&M Murdoch recently accessed a £750,000 hire purchase loan as part of its ambitious plan to upgrade its recycling facility. This big-ticket investment has significantly increased the recycler's production capacity and J&M Murdoch is now able to process over 8,000 tonnes of material a month – all of which is diverted away from landfill and repurposed into sand and aggregates for the construction industry.
Drew Murdoch, Managing Director at J&M Murdoch, said: "Given the current economic climate, we felt it was vital to invest in this area of our business to generate growth and meet the wider demand for more comprehensive recycling services – and this investment from our trusted partners at White Oak has enabled us to do just that."
Alongside strengthening existing relationship with its valued customers, White Oak has further solidified its ties with the Scottish business community over the last 12 months, forging new partnerships with both the Institute of Chartered Accountants of Scotland and the Law Society of Scotland to help the firm reach new areas of the market.
In addition to its asset finance product, White Oak has also lent £60 million under its asset refinance offering in the Scottish market since 2019 – a product designed to meet the needs of the waste management, manufacturing, construction and transport sectors.
Derek Money (pictured), Head of White Oak's Glasgow Office, said: "While the last year has been a testing one for businesses, we've noticed real resilience in our customer base, particularly in the Scottish market. We've been encouraged by the drive and commitment of business owners like Drew, and have been delighted to support the team at J&M Murdoch on their growth journey this year while continuing to build new relationships with Scottish SMEs who share that same ambition."