The collaboration is the latest in a series of strategic Fintech partnerships announced by Barclays over the last few years, with Nimbla and MarketFinance offering invoice insurance and invoice financing products respectively to thousands of Barclays Business Banking clients.
To discuss Propel's developments and the current challenges in the broader asset finance landscape, Asset Finance International met with Mark Catton (pictured), group chief executive officer at Propel. He explained: "As many businesses face a cashflow crisis, asset finance has proved a vital source of funding for SMEs, enabling them to invest in business-critical equipment and vehicles without having to draw on limited cash reserves."
Catton explained that Propel will be supporting Barclays and their SME customers across all equipment types, having already financed assets such as laptops, food production equipment and delivery motorbikes since the partnership went live. He added: "Our normal business has a decent mix of assets from telecom technology and e-point of sale systems at the smaller end, all the way through to commercial vehicles and heavy plant equipment at the larger end. We provide business finance to a wide variety of sectors ranging from transport, construction and manufacturing to agriculture, leisure, hospitality and IT."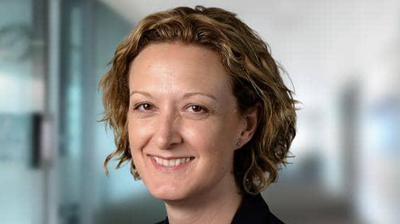 Hannah Bernard (pictured above), head of Barclays Business Banking, said: "Many small businesses are looking to diversify and strengthen their enterprise as they bounce back from the impact of the pandemic - whether that's purchasing a van to provide home deliveries or investing in enhanced cleaning equipment to meet new demands.
"By partnering with Propel we're offering all our clients access to a market leading product which will give them even more flexibility when picking the right kind of finance to support their business. It's vital for the recovery of the UK economy that we continue to boost the confidence of small businesses, and our team of relationship managers are here to help them invest for the future."
At the end of 2019, Barclays Partner Finance announced its withdrawal from the motor finance market as part of a broader strategic review, after offering PCP and conditional sale motor loans ranging from £1,500 to £50,000.
However, Catton explained how Propel is offering finance deals for both cars and vans to Barclays' SME customers. He said: "We've already been supporting quite a few customers who are wanting to increase their own van fleet in support of customer deliveries, an especially important business during the pandemic. We've financed new and used vans, directors' cars, fleet cars and motorbikes as part of the motor finance segment of this partnership.
"We're doing this across all sectors, for example, in the short time we've been working with Barclays, we've finance assets for the agriculture, convenience and technology sectors and we fully expect this list to grow substantially as the partnership continues."
Tech-heavy investing
The company's fully integrated asset finance portal, Propeller, was designed to streamline and automate the asset finance process from end-to-end. The portal enables customers to view real-time management information and manage their portfolio, pipeline and performance more effectively.
Furthermore, the auto-decisioning function is able to give credit decisions up to £100,000 for SMEs banking with Barclays. This allows businesses to make equipment purchases up to £2 million, with funds often released within 24 hours. Barclays also offers asset finance to businesses who would like financing above £2 million separately.
Catton continued: "Over the last couple of years, we've been investing heavily into our operating and technology platform, essentially re-building our entire technology suite from scratch. Therefore, when the Barclays partnership came around, we were able to plug our 'Propeller' technology in right away. This meant that all 1,100 of Barclays' relationship managers were able to connect directly to Propeller and use the portal to make the customer referral directly to us.
"We developed the systems entirely in-house, and actually have been building our new origination engine in the background over the last 18 months. We've designed it to be a complete portal, with a credit decisioning engine, e-docs production and everything to make the customer journey as smooth as possible. We also dropped this technology into Barclays from the start of the partnership, and are now in the process of rolling it out across our broader partnership base."
He added that while the partnership is founded essentially on "good technology", it's complimented by "a very strong service model."
Partnering for the future
The company was formed in 1996 as niche broker for the SME market, named Henry Howard Finance. Based in Newport, Wales, the company was a well-respected, local broker and in 2004 began lending its own money against its own balance sheet, creating an 'own book facility'.
In 2014, specialist financial private equity investor, Cabot Square Capital, provided an initial £25 million investment which helped to grow the business, enabling the creation of several new business divisions (asset, vendor, retail and cashflow).
Following an additional £51 million asset finance facility from the British Business Bank's Enable Funding programme - and a further £7 million through block funding – Propel made the decision to sell its cashflow division in 2018, to grow the remaining three. This is when Cabot made the decision to appoint Mark Catton as the new chief executive officer to accelerate the development of the platform and increase the company's reach into the SME market through partnerships.
He said: "In the last couple of years, we've tried to build a platform, grow a strong team and build lasting partnerships to give us access into the SME franchises. As a delivery partner of the British Business Bank - with whom we've just increased our funding line to £200 million - and with Cabot's continued support, we fully expect to reach this goal. Currently, we're attracting just shy of a thousand new SME customers a month.
"Furthermore, Barclays is just the first of a number of really interesting partnerships that we're engaged with. There are a number of large tech companies across the UK and mainland Europe that we're engaged with. These billion-pound distribution companies are all thinking about their customer proposition and how they can drive sales forward. We've gotten engaged with a handful of them to put our finance proposition behind they're sales."
Having provided crucial access to finance to more than 40,000 businesses across the UK, Propel has enabled many companies to acquire business-critical equipment. In 2019, the company funded 8,635 asset finance agreements for a total of £112 million. According to the company, they are constantly trying to embrace the latest technology; an ethos that fuels their partnership with ASPIRE on the LTiCloud.
A success story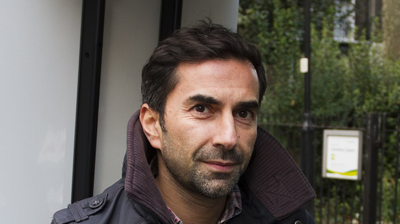 Peter Georgiou (pictured above), founder and chief executive officer of SUPPER, a high-end takeaway delivery service in London which recently financed a fleet of new bikes through Propel, said: "Following the lockdown period, our business went through the roof. We went from 1000 deliveries a month, to 10,000, and our business on the whole is up over 600% from last year. However, it has been a bit of a double-edged sword; we were spending money to expand the business but, with investors dropping off due to these being difficult times for them too, we were left without funding.
"Our Barclays relationship manager was instrumental in setting up our asset finance deal and – testament to the team at Barclays and Propel – the money was in my account within a week. Working with both companies has been seamless and the funds have enabled us to meet the growing demand from our customers."