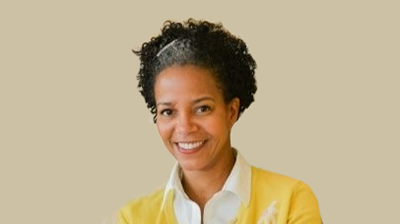 Achieving mass electrification is dependent upon financing that moves beyond today's traditional leasing options to enable the cost-effective transition of fleets to zero-emission vehicles. Building on this, Toyota Ventures has announced their investment in London-based Zeti.
On a mission to accelerate the adoption of zero- to ultra-low emission transport at scale, Zeti has created a fintech platform that utilises real-time data to enable Pay-As-You-Drive (PAYD) financing. With PAYD, lease payments are tied to vehicle usage, thus lowering the burden of higher capital acquisition costs for FMCs and maximizing cash flow.
Zeti's platform addresses one of the primary challenges posed by the traditional lease financing model that heavily relies on OEM discounts, which are no longer plentiful given that the demand for EVs outstrips supply.
In addition, Zeti is introducing new sources of capital — including infrastructure investors, institutional asset managers and large global financial institutions — to the vehicle finance market, which is projected to hit a growing global annual market worth $1 trillion per year. Zeti provides these investors with an opportunity to not only earn attractive risk-adjusted returns, but also satisfy mandated environmental, social, and corporate governance requirements.
The reporting of vehicle usage and payment to the capital providers is enabled by ZERO, Zeti's patent-pending software platform that ingests real-time data from telematics. FMCs can access the data via ZERO to track usage of individual vehicles and the fleet in aggregate, as well as leverage the information for continuous improvement of their operations. The data set is rich, including battery information (i.e. state of charge, how long it takes to charge or discharge, etc.), vehicle positioning, starts and stops, etc.
Zeti's business model includes monetisation of the data for ancillary products and services, such as insurance, battery health and congestion pricing.
Lisa Coca, Partner, Climate Fund at Toyota Ventures notes that, "We are incredibly excited about the team. Zeti was co-founded by CEO Dan Saunders, who brings 20 years of experience in finance and energy "pay-per-usage", along with co-founder and CTO Dan Bass, a senior technology development and deployment manager in fund management. They have partnered with Pete Malcolm, an experienced serial entrepreneur and highly successful designer of globally deployed software solutions with more than 150 patents, who is offering guidance as Zeti's president.
"Consumption-based financing is set to play a major role in the future of mobility, and we are proud to support Zeti's highly capable team by joining the company's Seed round, led by Powerhouse Ventures. Special thanks to Climate Fund analyst Isay Acenas, who played a key role in driving this deal."