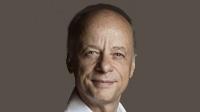 Global vehicle leasing firm LeasePlan has teamed up with Richard Hammond, The Grand Tour and former Top Gear presenter, to launch its vision of the future of mobility as part of a new company strategy.
It is aiming to deliver 'any car, anytime, anywhere', with an expansion from new into used vehicle leasing and the launch of a 'digital power of one LeasePlan' strategy.
LeasePlan CEO Tex Gunning said: "LeasePlan has been delivering cars-as-a-service for the past 50 years, so we are exceptionally well positioned to deliver 'any car, anytime, anywhere'."
While a long-term goal is to offer mass-market mobility services, a more immediate development is a new direct-to-consumer approach for its used vehicles.
LeasePlan operates more than 1.7 million vehicles globally and returns 300,000 cars to the used vehicle market annually.
In addition to selling used cars, consumers will also be able to lease or rent them.
LeasePlan is expecting to roll out a number of 'experience stores' across Europe, so that consumers can shop online but also view cars in the metal.
Gunning said: "The strategy leverages the latest digital intelligence technologies to bring our company from the analogue world into the digital world. Our growing digital capabilities will enable us to create a whole new direct-to-consumer approach for high-quality cars that are returned to us every year. This is a very exciting new opportunity for LeasePlan."
The future of LeasePlan is outlined in the new 'mission film', starring Hammond, which introduces a number of new propositions targeted at the company's customers in the corporate, SME and private segments.
These include a 'click & drive' offering for SMEs and services for corporate users who want to introduce electric vehicles.