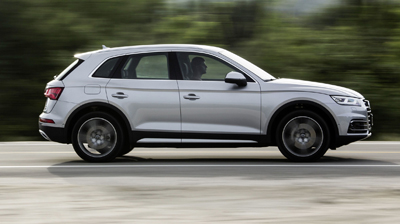 Audi has partnered with innovative fleet management software provider Fleetonomy to identify improvements to its future mobility services.
The manufacturer's business innovation unit assessed how the software can predict demand so that fleet vehicles can be relocated to meet an increased number of users in specific areas at peak times.
Its platform uses artificial intelligence, machine learning and big data analysis from a range of sources to support decision-making for fleet allocation, providing insight and predicting future demand.
Mobility providers can simulate new services before deploying any vehicles, carrying out virtual test runs to plan fleet size, parking allocation, electric vehicle charging requirements and a range of other factors.
Fleetonomy's software can automatically manage and allocate a single fleet of vehicles to different roles, including ride sharing, on-demand rental, car subscription and dynamic shuttle services.
The collaboration follows the launch of Audi Select last year, a car subscription service which provides on-demand services for a small selection of vehicles at specific locations in the US.
Nils Noack, mobility strategist at Audi Business Innovation, said: "Audi has always aspired to provide a great experience by advancing through innovation and technology.
"By taking an innovative multi-service approach, Fleetonomy's platform showed great success in improving fleet efficiency while simultaneously reducing costs associated with utilization and operation according to fleet constraints."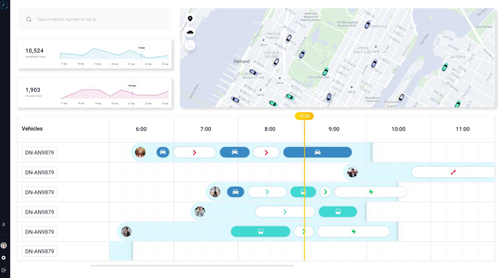 Audi Business Innovation is tasked with the development of innovative concepts, products and services at the interface between technology, digital business models and mobility.
Israel Duanis, co-founder and CEO of Fleetonomy, said: "As the industry transforms, automotive manufacturers are expanding their role as providers of on-demand transportation services and are looking for efficient ways to manage their fleets according to dynamic demand and supply.
"Fleetonomy provides unique fleet management solutions that help fleet operators automate, optimize and manage smart transportation services that meet current and future industry needs.
"We are very excited to have taken part in this project and are confident that Fleetonomy can positively influence overall efficiency, as well as enhance Audi's smart transportation management capabilities in the future".
Last year, Fleetonomy secured a $3 million investment from Vertex Ventures, Kardan Ventures and VectoIQ to expand its technology development.
As part of the round, Fleetonomy added Steve Girsky, former vice-chairman of GM, and Mary Chan, former president, global connected consumer at GM OnStar, to its board of advisors.