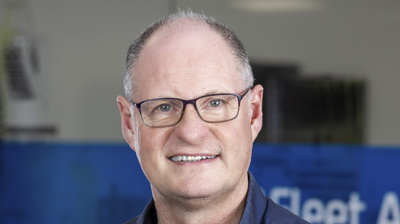 The Independent Builders Merchant Group (IBMG) has seen a reduction of more than 50% in the carbon footprint of its fleet to an average of just 49.5g/km per vehicle since implementing a green fleet policy in conjunction with Glasgow-based leasing and fleet management specialist, Fleet Alliance.
The private equity-owned, East Sussex-based Group was formed in 2018 and has over 172 branches across five divisions, 2,200 colleagues and annual revenue of around £650m. It operates mainly in the south and south west of the UK, primarily in Cornwall, Devon, Oxfordshire, Surrey, Berkshire, East and West Sussex and Kent.
IBMG currently runs a fleet of 110 cars and vans, with some 40 grey fleet vehicles and a 50-strong commercial vehicle fleet.
The company cars fulfil work needs and are for branch managers, area managers, department heads and sales reps, provided on a largely free choice basis based around salary bandings.
The only caveat, following the introduction of a green fleet policy by solus supply fleet management provider, Fleet Alliance, is that all new orders must be ultra-low emission vehicles (ULEVs) – which, in the main, means battery electric (BEV) vehicles or plug-in hybrids (PHEV).
However, this approach only currently applies to the South Eastern counties of the business, not the whole group, as it is not yet fully integrated; the intention is to roll out a low carbon approach across the whole Group over time, providing greater opportunity for carbon saving.
By sticking stringently to this policy for the last two years, the Group has been able to reduce its fleet carbon footprint by 55%, from an average of 109g/km of CO2 per vehicle to an average of just 49.5g/km. The expectation is for this figure to continue to fall as the policy spreads more widely across the Group.
IBMG Group Marketing and ESG Director, Ian Kenny, said: "Our objective as a Group is to achieve net zero by 2030, and we aim to have all our vehicles falling into the ULEV category by the end of next year. As our carbon footprint continues to fall, this is very much to the benefit of our employees with more environmentally friendly vehicles and lower taxes, too.
"While this is in line with our own Environmental, Social and Governance (ESG) agenda, it is also in accord with that of our customers. Increasingly, we are seeing our customers in the built-in environment supplying highly energy-efficient products and materials, such as insulation and heat source pumps, to their customers as they transition to greater energy efficiency.
"It would therefore be inappropriate for us to be making customer visits in carbon intensive vehicles, and this transition to greater energy efficiency is one that we are currently going through across our industry. This will only accelerate over time," he said.
Group HR Director, Sarah Campbell, said the move to a green fleet policy had been very well received across the business. "It is really important for us as a business, and for our ESG credentials and our carbon footprint, that we go down this route.
"Our previous car list used to be based on status rather than environmental impact. But with Fleet Alliance, we drew up a new list of vehicles under 50g/km of CO2 comprising mainly BEVs and PHEVs. This gave colleagues a large amount of choice because of the number of vehicle manufacturers now producing cars of this kind.
"We then spent a lot of time articulating our message across the business so that everyone fully understood our intentions. Colleagues have bought in very quickly because of the amount of choice we were able to provide, often because hybrids have a better specification, and they have welcomed the very advantageous tax system for low carbon cars. It could not have been better received," she said.
The IBMG was to be applauded for the initiatives it was taking to reduce its carbon footprint in line with its ESG agenda, as well as lowering the Benefit-in-Kind charges for its drivers, said Fleet Alliance CEO, Andy Bruce (pictured).
"This approach is one that we are seeing increasingly across our corporate customer base as businesses follow clearly defined ESG strategies of their own. This is a movement that is gathering pace all the time as the government's deadline for the phase out of new ICE models looms ever nearer," he said.
Fleet Alliance itself is firmly committed to transitioning to EVs at the earliest opportunity, as exemplified by its membership of the EV100 movement. It has clear plans to electrify its 30,000-strong managed fleet by 2030 while its own corporate fleet went fully electric in mid-2021.