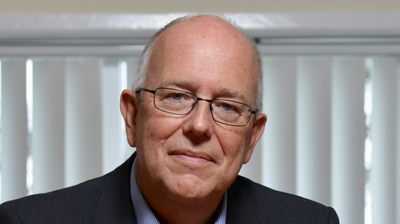 Any forthcoming "step change" advances in battery technology would represent a double-edged sword for fleets, FleetCheck is warning.
Peter Golding, managing director at the fleet software specialist, said recent press reports suggested that major advances could potentially be on the way and their effects could be predictable.
"We've reached a stage in the last few years where any improvements in the range, charging speed and durability of electric vehicles (EVs) are generally expected to be incremental, with questions of core battery technology largely settled.
"However, it looks as though step changes might still be possible, with recent announcements on Toyota's solid state designs, CATL talking about doubling energy density, Mullen Automotive improving battery management and more.
"On the one hand, these are good news. Anything that makes EVs more practical is to be welcomed, especially in the van and commercial vehicle sector where existing technology is presenting fleets with tricky issues but it also creates problems."
Chief among these, Peter explained was the possibility that a step change in battery technology could cause substantial harm to residual values (RVs) on existing EVs.
"A manufacturer who has access to better batteries is going to want to make them available as soon as possible in order to gain a competitive market advantage but this is going to affect EVs already in use. It won't render them obsolete but it could make them much less attractive, especially if the new tech is not just more effective but cheaper, which is conceivable.
"It's not impossible that a business could buy 100 EVs today and then, a couple of years later, see their value dramatically affected. RVs are unlikely to collapse completely – these will still be practical, attractive vehicles for some used buyers – but there could be major reductions.
"This would have a substantial impact on leasing companies too, of course, who are already being very conservative in their EV future forecasts thanks to the quite dramatic drop in values seen over the last year. Buying EVs and bearing the RV risk remains a risky business.
"It seems to us that there is no way around this situation. EVs are still a relatively new technology in a mass market sense and step changes in technology are very much a possibility but any advances will probably be a double edged sword and fleets need to factor that into their decision making."