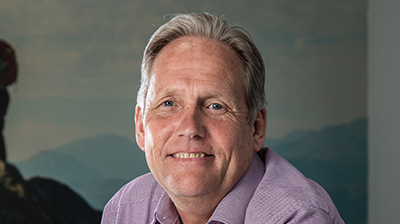 Edwin James Group has taken delivery of its first electric vans from Glasgow-based fleet management specialist, Fleet Alliance, as part of a pilot scheme that will eventually see between around 70 diesel vans a year being replaced with electric alternatives.
The Citroen e-Berlingos are part of a feasibility study to convert the whole light commercial fleet to electric power, and part of the Group's ongoing ESG commitment to achieve a 50% reduction in carbon emissions by 2025 and Net Zero by 2030.
Edwin James Group is a leading multi-disciplinary engineering services business, with over 1,000 colleagues working across the UK to support customers within their process, digital, and built environments. It has over 60 blue chip clients including Sellafield, Nationwide, Northumbrian Water Group and Kellogg's.
To carry out its business effectively, the Group operates a national fleet of 250 vehicles - 230 vans and 20 cars - from 16 offices and service centres throughout the UK, with a head office in Uddingston, Glasgow.
The transition to electric power has already begun and the company car fleet is now all-electric with a number of makers represented, including Tesla, Volkswagen, Skoda and Kia.
The new e-Berlingos are the first electric vans to join the fleet and are being put to the test by engineers as the Group assesses the requirements needed to electrify its entire van fleet.
Corporate Services Director, Mark Longley, explained the process and the thinking behind the pilot project which he hoped would be concluded by the end of the year.
"Some 84% of our carbon footprint comes from our fleet so that is where most of our carbon reduction efforts are being focused.
"All our vans are fitted with trackers, courtesy of Fleet Alliance, so we know the mileages and the driving patterns that we carry out on a daily basis. What we are analysing now is when and where we can reliably make the switch to electric vans based on the available charging infrastructure and work patterns we perform.
"Not all our vans are parked up in depots, some are taken home overnight by our engineers. We are looking at the ramifications of home charging but that isn't straightforward as some of our engineers don't have access to driveways.
"Our vans are leased for four years and, as leases come to an end, we should be able to change around 70 vehicles a year, so that by 2027 the whole light commercial fleet should be electric which is in line with where we want to be from a carbon reduction viewpoint."
Fleet Alliance manages the Edwin James fleet on an outsourced basis, providing vehicle procurement and conversions, leasing solutions and accident management services.
CEO, Andy Bruce, said the Group was to be applauded for the electrification efforts it had already taken and its desire to switch its entire light commercial fleet to electric at the earliest possible date, while thoroughly analysing and understanding the issues surrounding the switch.
"We are seeing growing numbers of our customers looking to go down an electric route in line with their Environment, Social and Governance (ESG) timetables. Some transitions are easier than others, while some need careful thought and detailed planning to make them happen," he added.