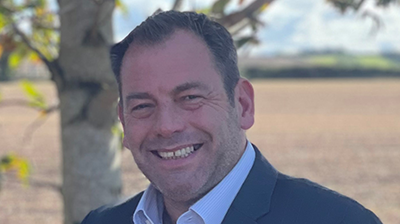 Fleet Evolution has taken the BBC's flagship Panorama investigative documentary programme to task over what it describes as 'total distortions about electric vehicles', following the programme's decision to record a 350-mile trip in an EV to Scotland.
The programme, which aired recently on BBC Two, left Andrew Leech, founder and managing director of Tamworth-based salary sacrifice and fleet management specialist 'fuming and frustrated'.
"It was typical sensationalist TV journalism with no preparation, no planning and no thought on how to manage a route of that length. It seemed its only intention was to paint EVs, and particularly charging them, in a poor light.
"Anyone who regularly drives an EV will tell you that they are much more convenient than ICE models for everyday use, so why do journalists persist in using them for only a few days on trips most would only attempt once a year, with no preparation," said Leech.
Journalist Richard Bilton undertook an all-electric journey of more than 350 miles from home in the Cotswolds to the West Coast of Scotland in a brand-new Volkswagen ID Buzz.
He stopped at various points on the journey to use public chargers, often without having set up an account beforehand with the relevant supplier, an experience he found very frustrating as he could not easily access the chargers, and found in one incident they were offline due to a power cut.
Leech said that, with more preparation, even a journey of such a length should not have presented a problem.
"Firstly, he was attempting a journey that most of us would attempt perhaps only once a year. And he was completely unfamiliar with the vehicle, having never driven an EV before.
"Then, he had done no homework beforehand about accessibility of chargers on the route he'd chosen, nor had he set up accounts with the relevant charging providers. So charging, of course, became an issue.
"The programme said that motorway service stations lacked sufficient numbers of chargers - which was fair comment- but ignored the fact that huge charging hubs exist around the country, such as my personal favourite, the Instavolt hub at Stroud Park, Banbury.
"The programme also referred to the slow charging speed of some chargers and how frustrating they were. But a minute's planning would have located high speed 150kwh chargers nearby, including Banbury which was 32 150kwh charge points on site."
Leech said that with an EV, especially when driving it for the first time, more route planning was required than when driving conventionally engined vehicles.
"With EVs, normal motoring is so much simpler than with ICE vehicles, but for long journeys, more thought is required, especially with regard to the type of chargers that might be needed and the relevant supplier accounts that may be required.
"Most EV journeys are short to mid-range, typically the commute to work, and for that, they are ideal, especially if the place of work provides chargers.
"In the five years I've been driving a host of EVs, I have never once run out of charge, including regular trips up to Scotland, down to Cornwall and across to the French Alps. I use the Ionity network regularly with an account and have never had an issue," he said.
Leech said the programme's inference was that all EVs were expensive, with the VW ID Buzz costing between £59,000-£64,000.
"However, there are growing number of EVs that are much more price accessible. The MG4, for example, is only marginally more expensive than a comparable Vauxhall Astra, while the Skoda Enyaq is around £2,000 more expensive than the equivalent Kodiak.
"But, with a salary sacrifice scheme like ours, that extra cost can be quickly recouped, especially with the lower BIK rates for the electric vehicle, making an EV cheaper to run than an equivalent five-year-old diesel," he said.
Leech did concede that there were still issues with the public charging network, despite there being 43,000 public chargepoints, and said that drivers should not consider choosing full EVs if they had no easy access to home or workplace charging.
"We have said religiously that if you cannot charge at home, where an overnight charge can cost as little as £6, or at your workplace where the company pays, then currently EVs are not for you. We still require much greater investment in our public infrastructure at a national level before charging is as straightforward as filling up with petrol or diesel," he said.
Fleet Evolution recently reported a 45%-plus increase in orders for electric cars through its salary sacrifice schemes in 2022 compared to the previous year, a record result – and one which, based on current orders, looks set to be repeated again in 2023.