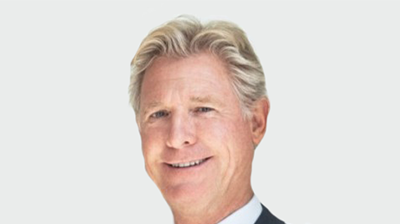 Fitch Ratings has revised ALD's and LeasePlan's 'outlooks' to positive from stable, while affirming their long-term Issuer Default Ratings (IDRs) at 'BBB+'. ALD's and LeasePlan's 'bbb+' group Viability Rating (VR) is unaffected by the rating action.
The rating action follows the recent revision of the outlook to positive on ALD's majority shareholder Societe Generale S.A.
Following the completion of ALD's acquisition of LeasePlan in May 2023, ALD's and LeasePlan's long-term IDRs are based on both Fitch's assessment of available shareholder support from SG and the combined entity's creditworthiness as expressed in the group VR.
Key ratings drivers
The outlook revision principally reflects SG's improved ability to support ALD and LeasePlan. ALD's and LeasePlan's IDRs and Shareholder Support Ratings (SSRs) reflect Fitch's view that extraordinary capital or liquidity support from SG would be highly likely, if needed.
The acquisition of LeasePlan has increased strategic importance of the combined entity for SG, in particular with regard to earnings generation. The support considerations also factor in SG's commitment to retain a majority stake in the combined entity (with a 40-month lock-up period post-acquisition), material funding from the parent bank and the inclusion of ALD within SG's resolution perimeter.
The one-notch difference between ALD's and SG's IDRs mainly reflects SG's diluted ownership stake (53% or 51% in case of warrant exercise) and a presence of a large minority private-equity ownership following the LeasePlan acquisition.
Fitch noted that, "We view LeasePlan as a core and highly integrated subsidiary of ALD with the integration process to be finalised by 2025. Given LeasePlan's size (about 50% of the combined group's fleet), 'group' ratings reflect that the parent's and the subsidiary's credit profiles are significantly correlated and their failure risk is substantially the same given future high integration in management and systems, as well as fungibility of balance sheets."
Debt and other instrument ratings: Key rating drivers
Senior Debt Notched Up: ALD's and LeasePlan's senior unsecured debt ratings of 'A-' reflect Fitch's expectation that the two issuers' external senior creditors will benefit from the protection available from resolution debt buffers raised at the level of SG. This is based on the subsidiaries' inclusion within SG's single point-of-entry resolution perimeter.
Debt and other instrument ratings: Rating sensitivities
ALD's and LeasePlan's long-term senior debt ratings are primarily sensitive to changes in ALD's and LeasePlan's respective long-term IDRs. In addition, Fitch would downgrade the long-term senior debt ratings by a notch if the rating agency no longer expects the issuers to benefit from large resolution debt buffers raised by SG, currently well in excess of 10% of group risk-weighted assets, or if we no longer expect SG to meet its minimum requirement for own funds and eligible liabilities with only senior non-preferred and more junior instruments.