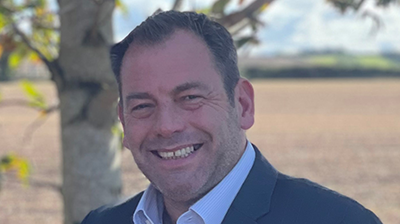 UK car retailers could do a far more effective job in tackling the 'knowledge gap' around electric cars that exists amongst new car buyers and prospective buyers, especially with regard to charging them.
That's the view of Andrew Leech, founder and managing director of Fleet Evolution, who says car retailers are in a unique position to better educate new and prospective buyers about EVs, but many are failing to meet their responsibilities.
As a result, Fleet Evolution now rejects 40% of dealers who apply to join its dealer network because of lack of EV specialists and inadequate handover procedures.
Latest figures from the SMMT show that sales of battery electric vehicles (BEVs) are continuing to grow apace. There were 31,700 BEVs sold in June - a 31% increase over the same month last year, accounting for 18% of the total new car market, a new record.
"The overwhelming majority of these new BEVs, either fleet or retail, were acquired through, and delivered by, UK new car retailers. As a result, they have a duty to instruct and educate buyers in how to use these new vehicles effectively, especially when it comes to charging them.
"But many of them fall down in this key area. We currently reject nearly half of all dealers who apply to join our network because of a lack of EV specialists and poor handover processes," said Leech.
A key area of concern is that of charging the new EV, be that at home or via the public network.
"While they may offer onsite charge points, very few dealers, in our experience, show their customers how to charge their new vehicle properly or explain what type of charger is required and what the differing charge rates are.
"They talk about the drive train, the infotainment system and other points of specification. But they often ignore the key elements required to run an EV effectively."
Another issue that dealers typically skirt around is the range quoted by manufacturers, which often bears little resemblance to that achieved in real life driving conditions. Fleet Evolution's experience based of handling many makes of new EVs shows that actual range is often as much as 30% less than stated range.
"This may not be disastrous on the surface as most EVs will have a range of 200 miles and our research shows that most drivers only need this level of range five times a year.
"But if you are expecting the range to be 250 miles based on information provided with your new car, it all adds to misleading expectations and fuels the range anxiety that drivers could suffer when they realise their new EV will not reach the expected mileage.
"As a result, many people's first experience of living with an EV is a negative one, rather than what it should be which is entirely positive, and this could be harming adoption," said Leech.
Last year, Fleet Evolution reported a record 45% increase in orders for electric cars through its salary sacrifice schemes, a performance which, based on current orders, looks set to be repeated again in 2023.