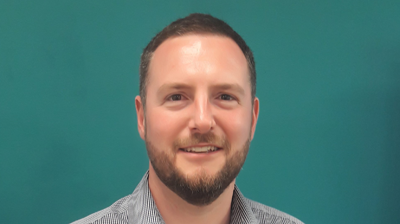 Ebbon Automotive's moDel delivery solution, which is used throughout the motor industry to electronically process new vehicle deliveries and used vehicle collections, has enjoyed a record first half and is on track for more than 1 million vehicle handovers this year for the first time in its history.
The 1 million projection is based on the record number of 521,952 vehicles delivered via the platform between January 1 and June 30 in a first half which has seen all previous records broken, and suggests that the supply constraint issues of the last two years, which have curtailed vehicle deliveries across the board, may have started to ease.
If achieved by the year end, reaching the 1 million mark would be a 15% improvement on the previous record, set in 2022 when, for the 12 months to December 31, 866,000 vehicle handovers were made through moDel, which itself was a new record and a 10% year-on-year increase.
The record first half handovers have been achieved through strong organic growth with new customers coming onboard on a monthly basis throughout this year and last, primarily leasing companies, dealers, vehicle manufacturers and logistics suppliers.
The latest logistics provider to join the moDel community is family-run, service-orientated vehicle transportation company, Vehicle Movement Services, which handles up to 5,000 vehicle movements a year.
Director Craig Bellwood said that before implementing moDel, the business used a manual system for proof of delivery and proof of collection which had worked well since the company was founded in 2009.
"I wanted to future proof the business going forward, automate all our processes and remove all the paper from the transaction. Implementing moDel has been a major step forward for our business," he said.
"When it comes to vehicle deliveries, we work with all the major motor manufacturers through their dealer networks and they all use moDel, which has made our life so much easier from an admin point of view.
"To remove all the paper from the delivery process is environmentally friendly which is another plus in its favour as it is completely electronic. It also gives us greater transparency and provides instant confirmation to ourselves and our clients that a new vehicle has been safely delivered.
"The imaging feature in moDel is excellent which allows us to accurately record the condition of any new vehicle to avoid any disputes over vehicle damage, and I can push a job out to my drivers anywhere in the UK, via their mobile phones.
"The customer experience is greatly improved as is my own experience as the end user, and we have been very happy with all aspects of the system," he said.
Michael Terry (pictured), Ebbon-Dacs' Head of Commercial – Logistics, commented: "It's great to welcome Vehicle Movement Services to the moDel community which has seen strong growth in the logistics sector.
"Naturally, we are delighted with a record first half of the year for moDel and if, as we are projected to, we continue to run at this pace we will beat the 1m mark in new vehicle handovers before the end of 2023.
"This is off the back of strong organic growth which has seen new customers sign up to use the platform on a very regular basis throughout the last 12-18 months.
"At the same time, we have further developed the platform in line with customer feedback and changing market conditions. The new releases have underlined moDel's position as the market-leading platform and underwrites our ongoing commitment to continue its development for the benefit of our customers.
"We already have some new and exciting projects planned for the remainder of this year and beyond, which we firmly believe will further develop the platform and help with our growth targets both in the UK and Europe," he said.