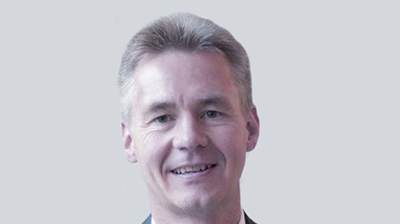 Leasing and fleet management provider, Holman, has undergone a major expansion of its service, maintenance and repair (SMR) network in the past year, tripling its size.
This strategic initiative has taken Holman's network from circa 500 locations to over 2,000, enabling Holman to provide comprehensive solutions to its diverse customer base, significantly reducing downtime and enhancing cost control.
This expansion was driven by Holman's continued commitment to excellence and its mission to better serve its growing customer base, demonstrated by recent major wins.
Facilitating this initiative are key alliances with leading players in the SMR industry. Central to this extensive network remains Holman's longstanding Masterserve partnership of over thirty years of successful operation in the UK.
This wide-ranging network has been put together to cater for the increasing diversity of fleets, many of whom face their own unique challenges in supply chain management, electrification and technology integration.
It also allows Holman to offer even more precise and targeted services to its clients. Specialised areas of focus include a dedicated network of garages specifically looking after HGV and complex vehicles weighing above 3.5 tonnes, in addition to valuable relationships with OEM dealer networks. The network also includes specialists for plant machinery and other equipment.
Paul Probert, Holman's Operations Director (pictured), said: "We have highly advanced systems for managing SMR, and a team of experts ready to plan and control the work required to minimise the time when a vehicle needs to be taken off the road. This expansion takes the Holman proposition to another level, ensuring the capacity and capability for consistent servicing with competitive pricing across the country."
Holman's Masterserve network serves as a template for this agile, innovative SMR provision, enabling strict service delivery and quality control. To manage this transformation, Holman has tripled the size of its nationwide Field Engineer Team, comprising highly experienced technicians and managers.
The network expansion has extra capacity built-in to accommodate business growth requirements. It will also open doors to new services including 24-hour availability, electric vehicle repair specialisation, and enhanced mobile SMR provision.
In addition to the expanded network Holman's customers are further supported by the 24-hour breakdown and recovery, national tyre and glass repair and replacement solutions providing best-in-class service.
Holman's systems and experts have the capability to analyse a customer's fleet and tailor a bespoke SMR solution to their unique needs, ensuring each client receives the highest level of service.
Nick Caller, Managing Director, added: "Achieving a network size of more than 2,000 SMR outlets gives us the scale to serve all of our customers in every way possible, ensuring the highest standards of service, regardless of fleet size or operation.
"This expansion marks an exciting chapter for Holman, and there are further developments on the horizon. We are committed to delivering the most advanced, best prepared, and expertly managed SMR provision in the industry."