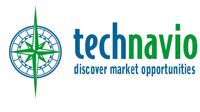 The railcar leasing market in North America is expected to grow by more than 9% annually over the next four years to become a $15.72 billion market by 2021, new research shows.
According to a market research study by Technavio, the increasing demand for covered hoppers due to the rise in the transportation of cement, coal, and frac sand will fuel the growth of freight cars in the North American market from 2017 to 2021.
Traditionally, rail freight cars have been used to transport bulk goods such as coal, forest products, metals, minerals and agricultural produce. The vendors in the market are investing in a new generation of freight cars to increase capacity, so they can transport high volumes of goods in a single trip and increase the efficiency of each container.
Sharan Raj, a lead analyst for research on logistics at Technavio, said: "The manufacturers are redesigning railcars to increase the weight capacity of the freight cars from 2,200 tons to 3,600 tons. The use of technology will help vendors to introduce more efficient freight cars and increase their revenues. The different type of freight transportation available in the market includes flat cars, open cars, box cars, and sliding wall freight cars."
Tank cars are the most leased type of railcars in North America. Raj predicted the growth in crude oil production will result in increased demand, which will also receive a further boost from a larger number of shippers transporting flammable liquids and gases.
The vendors are offering full-service leasing to attract more consumers and increase profitability. It covers costs related to changes, modifications, and maintenance of equipment.
Coal is one of the most important commodities for the railcar leasing market in North America. In 2015, out of 11.2 million railcars leased to operators, 33% were dedicated to carrying coal.
With the volume of coal estimated to reach close to 1.2 billion tons by 2021, this is set to increase.
The report names the top retailers operating in the railcar leasing market in North America as GATX, Trinity Industries, CIT and American Railcar Industries.
Other prominent players include Chicago Freight Car Leasing, Compass Capital, Connell Finance Company, Wells Fargo Rail, GLNX, Greenbrier Leasing, Helm Financial and Herzog Railroad Services.