Emerging leaders – the next generation
Adam Warner
A key theme of the Roundtable was the importance of identifying, recruiting and retaining emerging leaders in the equipment finance industry. As one of his priorities as ELFA chairman, Adam Warner highlighted the need to increase young finance professionals' awareness of the "engaging and lucrative world of equipment leasing and finance".
Warner kicked off with a discussion panel that shared best practices on this topic, featuring Dave Fate of AIG Commercial Asset Finance, Dan Krajewski of Direct Capital Corporation and Jud Snyder of BMO Harris Equipment Finance.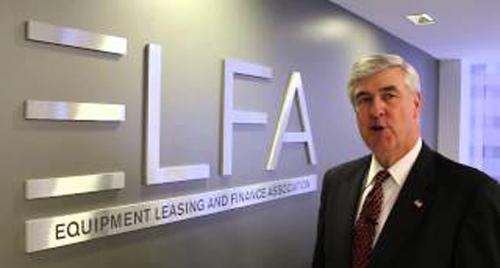 William G. Sutton
During the session, ELFA president and CEO William G. Sutton, asked the panellists to recount how they became engaged with the association, prompting them to recall how industry mentors and a desire for networking, career development and industry engagement spurred their participation.
Snyder said: "I am chairing a task force assembled by the ELFA Board to identify ways to engage the next generation of high-potential emerging company leaders in the activities of ELFA and the equipment finance industry."
Keynote speaker Cam Marston of Generational Insights expanded on this topic with a presentation on the impact of generational demographics on the workplace. He offered advice for recruiting and retaining talent from the so-called millennial generation aged 34 and younger, stressing the importance of understanding the characteristics of this generation in order to communicate with them effectively. "My recommendations," he stressed, "include focusing on the individual, providing mentors for career development and creating a development plan."
Retaining critical talent
A session on succession planning tackled additional talent development issues. Ephraim Edelman of McLagan, and Miriam Nelson of Aon Hewitt, noted that growing talent internally and retaining critical talent are top concerns of CEOs nationwide. They shared pointers for selecting external leadership candidates, identifying internal leadership talent and accelerating the development of high-potential leaders.
The US is poised for a breakout year of 3% growth or higher, according to keynote speaker Adam Karson of Keybridge Research, who prepares the Equipment Leasing & Finance Foundation's quarterly and annual economic outlook reports.
Goodbye fiscal headwinds, hello growth
The key reasons for this positive forecast? Stronger growth is forecast for 2014, driven by the elimination of fiscal headwinds, a housing sector rebound and an energy renaissance. Karson added several noteworthy predictions:
• in the area of equipment investment, expect to see growth in construction machinery, industrial/materials handling equipment and trucking;
• the relatively high age of existing equipment will lead to continued replacement demand throughout 2014;
• in a rising interest rate environment, the propensity to finance could increase; and
• the severe winter weather of Q1 2014 could shave a full percentage point off GDP growth.
Green issues
Solar energy comprised a whopping 29% of all new electric power installed in the United States in 2013, according to John Joshi of CapitalFusion Partners (pictured at top of article), who presented a market update on clean energy technology.
"In this growing market," he said, "costs are coming down and opportunities are opening up."
Joshi outlined the potential for securitization in the solar, wind and other energy sectors, noting that a number of factors are driving growth, including higher energy prices, technological improvements and government policy and incentives.
Healthcare finance – a market leader
Healthcare continues to be a leading market sector for equipment finance companies. The Affordable Care Act will continue to impact capital expenditures of hospitals and the way healthcare is delivered, according to Todd Nelson of the Healthcare Financial Management Association, who presented a market update on healthcare finance.
Nelson predicted that a new emphasis on outcomes and cost efficiency will drive hospital investments under the Affordable Care Act. Investment in medical technology, including patient engagement technologies and electronic medical record systems, will grow as hospitals seek to become more efficient in their patient care.
Keynote speaker David Walker, former US Comptroller General, argued that it is critical for the United States to improve its debt-to-GDP ratio, to ensure it does not impede economic growth.
Walker noted that debt currently makes up 105% of GDP and called on leaders in Washington to develop a strategic economic plan, a comprehensive budget and outcome-based indicators to return the debt-to-GDP ratio to a sustainable level and ensure fiscal responsibility.
The accounting saga continues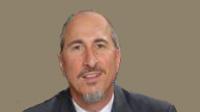 Ralph Petta
The proposal for a new lease accounting standard remains fraught with problems, ELFA chief operating officer Ralph Petta reported during an accounting, legislative and regulatory update session.
A final standard is due in Q4 2014, but outstanding concerns regarding the current proposal include:
• the proposed two-lease classification system would allow front-end loaded lease costs for equipment transactions and straight-line accounting for real estate leases;
• the classification is based on subjective criteria regarding how much of the leased item is consumed over the lease term;
• in lessee accounting for sale leasebacks, the sale criteria are unclear;
• the leveraged lease method for lessors would be eliminated; and
• the proposed new rules would be costly and unnecessarily complex.
ELFA, nevertheless, remains actively engaged in the project.
On March 18-19 there is a joint meeting of the Financial Accounting Standards Board (FASB) and the International Accounting Standards Board (IASB).
Six crucial points that emerged from the Executive Roundtable:
• it's important to use a strategic approach in attracting new talent to the industry;
• there is reason for optimism about the US economy;
• opportunities abound in clean energy technology;
• efficiency is a key driver in healthcare finance;
• Washington may be dysfunctional, but fiscal responsibility is possible; and
• the lease accounting project continues to be debated.