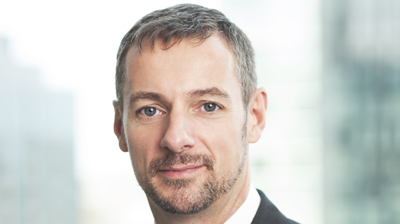 The annual ranking of Europe's leading asset finance providers reveals today the leasing companies that delivered industry growth during a year in which the pandemic reshaped global trade.
The Asset Finance Europe 50 is the unique European annual ranking survey of business equipment and fleet lessors that provides an objective overview of all parts of the regions' leasing market.
The research reveals that the industry managed to maintain overall growth despite the impact of the pandemic, although at much lower levels than previous years, as expansion for some providers was offset by reduced receivables for others.
Overall, total business equipment and lease receivables calculated by the research were €317 billion during 2020, a rise of 1.7%, less than half the growth recorded the previous year.
However, this growth is not divided equally between AFE50 members. Of the 50 companies listed, 21 recorded portfolio growth, while 29 saw declines in their book, including several seeing double-digit percentage falls.
The top 50 companies listed in the AFE50 represent an estimated 85% of the wider industry, suggesting total business equipment and vehicle lease receivables of around £373 billion.
Although this is a broad measure, it indicates that demand for asset finance remained robust early in the crisis, but demand for new business slowed.
The AFE50 is based on audited and publicly available annual accounts to ensure it is accurate and compliant with competition law and regulations; for most firms, the report includes data for year-ends 31 December 2020, with the latest being 31 July 2021.
This means the report provides valuable insights into industry performance during the height of the Coronavirus crisis, as European economies endured lockdowns and unprecedented disruption.
Writing exclusively for this year's AFE50, Jochen Jehmlich, chief executive officer of Societe Generale Equipment Finance, which tops this year's table, said: "For the past 18 months, we have been facing a challenging environment, with new rules, trends and regulations impacting both our society and economy. At the beginning of the crisis, our priority was to immediately rethink and adapt our existing way of working for the health and safety of our staff. Amazingly, we were able to transform our business within a short period, changing to 90% working from remote offices without any business disruption."
Andy Denton, chief executive of AFE50 sponsor Alfa, said: "All companies in this report, including many powered by Alfa technology, deserve praise for their work in supporting economic recovery over the past year and in the future, as they play a fundamental role in building back better and creating a sustainable economy for future generations."
To review the exclusive insights in this year's edition, download your copy today using the link below.