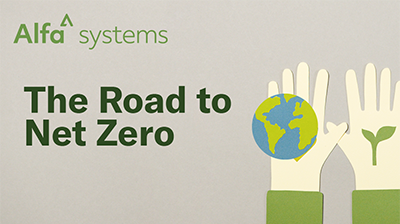 Alfa has announced new functionality to help its Alfa Systems' customers track and report their portfolios' Scope 3 greenhouse gas emissions.
A complementary add-on for current and prospective Alfa customers, Scope 3 Reporting in Alfa Systems measures emissions at the asset level, based on published emissions data and actual or predicted usage, and is available for reporting or extraction from the Alfa Systems reporting database.
Aimed at CFOs, data reporting teams and customer service reps, users can track all of the emissions-producing assets in a portfolio, over usage periods or the life of a contract. They can update usage automatically via web services, and retrieve published emissions data for classified assets. This applies to a diverse range of portfolios, including plant, machinery and construction, as well as ICE, EV and hybrid vehicles.
Emily Hammond, Alfa's Head of Product, said: "Alfa has a strong green heritage, and we're looking to provide solutions as the industry transitions to Net Zero. The new functionality will help our customers meet published and future regulatory requirements around reporting financed emissions from motor vehicle loans of all types - tractors and trucks, as well as cars - and equip them to make smarter, more sustainable decisions."
Scope 3 emissions are those up and down the value chain for which the financier is indirectly responsible - such as those comprising a portfolio of financed assets. From 2025, companies in Europe will be required to report Scope 3 emissions across their value chain. And while Scope 3 reporting isn't yet a mandate in the US, it is a requirement of the Science Based Targets initiative (SBTi)'s global Net Zero standard.