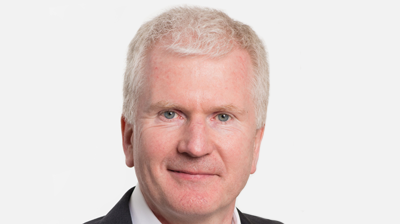 Alfa has received validation for its science-based targets and reaffirmed its commitment to achieve net-zero emissions by 2030.
The Science Based Targets initiative (SBTi) validated Alfa's submission via the SME route, ensuring that targets are aligned with restricting an increase in global temperatures to 1.5ºC. Alfa has committed to reducing Scope 1 and Scope 2 emissions by 42% by 2030 compared with 2022; and measuring and reducing Scope 3 emissions.
While these represent the minimum requirements for SBTi submission, Alfa intends to progress even further by committing to a long-term net-zero target. Considering both the short and the long term, Alfa will reduce all Scope 1, 2 and 3 emissions by 90% by 2050 compared with 2022; and neutralise any remaining unabated emissions through permanent carbon removal and storage, once achieving the long-term target.
Duncan Magrath (pictured), Chief Financial Officer at Alfa, is delighted with this confirmation and taking this important step on the company's net-zero journey: "Climate change is important to us as a company, as individuals, and to our customers. We need to do as much as we possibly can to reduce emissions.
"Our commitment to reach net zero by 2050 will focus us all on making progress and achieving positive results in key areas. We have already made great strides with particular initiatives, such as replacing our company car scheme with a salary sacrifice alternative that offers reduced-emissions vehicles. We have introduced a new supplier onboarding process which applies ESG standards, and we are highly conscious of the impact of our business travel and choosing this only when necessary and in the most environmentally friendly ways.
"There is much more to do, but there is passion and energy for these things in all corners of Alfa, all around the world."
"Today, Alfa joins the growing list of companies with science-based targets consistent with limiting global warming to 1.5°C," said Luiz Amaral, Chief Executive Officer of the Science Based Targets initiative. "We now need more corporate actors to set ambitious targets like Alfa."
Alfa also benefits from its Employee Resource Groups, which include Environmental Impact and Social Impact teams in all regions. Colleagues bring effective carbon-reducing ideas to the company, then drive their implementation.
Using 2022 as a base year, Alfa will report regularly and transparently on the progress of its emissions targets, enhancing its greenhouse gas emissions reporting along the way.
The Alfa Systems software platform is continually enhanced to address the industry's green challenges and opportunities. For example, Alfa has recently launched new functionality that allows providers of equipment and automotive finance to track and report on their operations' Scope 3 greenhouse gas emissions.
Meanwhile, Alfa is working closely with its clients, large and small, to support their transition to EVs, usage-based pricing and more sustainable financing business models; as well as practising responsible development.