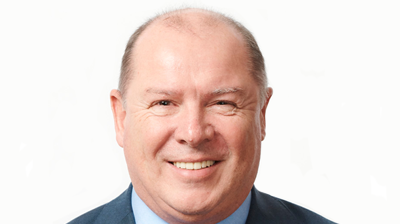 The National Association of Commercial Finance Brokers (NACFB) has proposed a range of measures for consideration ahead of Chancellor Jeremy Hunt's upcoming Spring Budget. Top of the wish list, created at the request of HM Treasury, is a call to increase the options available to small businesses seeking funding through an overhaul of the Bank Referral Scheme.
The NACFB proposes placing the UK's commercial finance intermediaries at the core of the scheme after the Association's annual survey 2022 found that 29% of small businesses who had been successful in obtaining finance via an NACFB commercial intermediary had previously been turned away for funding elsewhere. Further, 40% of lenders surveyed did not have a formal referral system in place for businesses they couldn't support.
The Association believes that by encouraging more commercial lenders to refer to a centralised, independent system – which in turn refers to a wider array of funding solutions – more businesses will be able to realise their growth ambitions. NACFB Member brokers already play a major role in supporting SMEs' access to finance; last year they facilitated £45 billion in commercial borrowing by small businesses the length and breadth of Britain.
Commenting on the proposal, NACFB Chair Paul Goodman, said: "With many lenders withdrawing their high-street presence, commercial finance brokers have firmly stepped into the role of the modern-day bank manager; but with the added benefit of providing a wider array of funding solutions to their clients. Placing intermediaries at the heart of the Bank Referral Scheme opens access to finance and offers a lifeline to those that really need it."
Other measures on the NACFB's Budget wish list recommend making it easier for businesses to switch bank account and call for more support for SMEs to transition away from high-cost energy.
During the pandemic, NACFB Members shared that their small business clients were unable to switch business accounts to another provider easily. Business owners who were unable to borrow through their primary business account provider were met with severe delays when trying to switch to a new lender. Mandating that business current accounts, as well as accounts with utility providers, can be switched as quickly and as easily as personal accounts will increase market competition, improve service and likely result in more favourable lending rates.
Help for businesses to transition away from high-cost energy also makes the wish list. Whilst the recent Energy Bill Discount Scheme provides some respite for businesses planning energy usage for the year ahead, they will still be susceptible to future market fluctuations. The NACFB calls on the government to share a long-term energy independence strategy to help businesses to plan for the future.
Commenting on what help the pending Budget offers to the UK's SMEs, Norman Chambers (pictured above), NACFB managing director, said: "It will be a nervous wait for many businesses. Accessing finance is key to both survival and growth and our survey has found that lenders are still declining loan applications because they view a sector as too risky. An overhaul of the Bank Referral Scheme which gives intermediaries a central role in ensuring SMEs can achieve their funding ambitions will be good for business, Britain, and the economy as a whole."
The NACFB's complete Spring Budget wish list can be found on the Association's website.