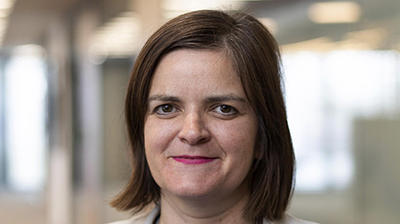 To help people to make informed decisions to save, invest and borrow with confidence, the Financial Conduct Authority (FCA) is introducing new screening checks for firms that approve financial adverts.
Firms approving financial marketing for unregulated firms will have to demonstrate they have the necessary skills and expertise to approve adverts. Those signing them off must understand the product, to ensure the promotion is accurate and fairly balances risk and reward.
Previously, any firm authorised by the FCA could approve promotions on behalf of firms unregulated by the FCA. This has caused harm, with firms approving adverts for products they don't understand, as well as adverts that are unclear, unfair or misleading.
Firms will need to apply to the FCA between 6 November 2023 and 6 February 2024 to continue approving adverts ahead of the new rules coming into force on 7 February. Firms who have submitted an application can continue to approve adverts after this window until they receive a decision on their application.
Firms approving financial promotions will also be required to report regularly on what they sign off and on any concerning adverts they cancel approval for, helping the FCA to move faster to crack down on rogue adverts. 
Sarah Pritchard, Executive Director of Markets at the FCA (pictured), said: "By introducing these new checks, we will ensure people approving adverts have the right skills and understanding they need to do so.
"Firms need to make sure people are equipped with the right information at the right time, so they can make properly informed decisions. As we face the rising cost of living, consumers are having to make difficult decisions about their finances and how they pay for things, so this is more important than ever."
As part of its three-year strategy, the FCA is committed to setting and testing higher standards across financial services to give consumers the confidence to make good financial decisions based on accurate and relevant information. This is underlined by the Consumer Duty, which boosts consumer protection in financial services and means people should receive communications they can understand.
These reforms build on the FCA's recent work to strengthen advertising rules for high-risk investments, its proposals to revamp social media guidance for promoting financial products and services online and taking assertive action in removing misleading adverts. Higher quality adverts and a more informed consumer base will help support a thriving market for people to invest and save. 
The Financial Services and Markets Act 2023 included provisions to create a new gateway for authorised firms that wish to approve financial promotions for unauthorised firms. The FCA launched a consultation on the new gateway in December 2022.
Claude Brown, Partner at Reed Smith commented on the new screening checks: "This latest move by the FCA is a manifestation of the Consumer Duty in action. It represents a significant shift in its approach to financial promotions – it is no longer enough for the approving firm merely to be appropriately authorised. Now it must go further and actively demonstrate its competence to approve specific financial promotions.
"Also of note is the requirement for enhanced reporting of approvals and, significantly, cancellation of approvals. Although the new regime applies across the board, the further clampdown on the promotion of crypto assets indicates that this continues to be an area of regulatory concern. The 'buy now, pay later" sector has been a bit of an anomaly relative to credit cards and payday loans, but the new proposals show that this may also be changing."